Tristan and Isolde — Manon Lescaut
Opera is the language of love. The repertoire is filled with tales of undying devotion, but perhaps none more passionate, uncompromising, and all-consuming than those of Tristan and Isolde and Manon Lescaut. The inspiration for these two love stories on which the 19th c. operas of Richard Wagner, Jules Massenet, and Giocomo Puccini are based, though separated by nearly five hundred years, share surprisingly common ground. Though the Tristan legend was born of the 13th c. medieval tradition of courtly love and Manon Lescaut is the product of the Age of Reason, they share the same logic of love and its totality.
The Tristan saga derives from numerous medieval sources including Thomas of Brittany, Thomas Malory, Marie de France, Gottfried von Strassburg, and perhaps even from the missing manuscript of Chr├ętien de Troyes, and the romantic story of the doomed lovers overlaps with many analogous tales in Arthurian legend (Lancelot and Guinevere, for example), in the poems of the trouv├Ęres and troubadours, and even borrows elements from classical myth.
The prevailing context for the romance is the doctrine of courtly love with its sacrosanct set of rules which recognizes only total fidelity between the lovers and which redefines morality in hierarchical terms with service and devotion to the beloved at the top of the pyramid, all other duties as secondary. Moreover, the courtly tradition established its own highly refined language of love employing euphemistic forms of address (as "friend"), double entendres (to preserve convention), and a symbolic vocabulary such as the entwined briars that grow from the lovers' graves, the love-gift of the little dog with the fairy bell, the poisoned dart, and perhaps most significant of all, the philtre.
It is this love potion, not present in all versions of the story, which Richard Wagner immortalizes in his 1865 opera, Tristan und Isolde. Wagner uses the potion to add a mythic dimension of fate to his libretto as well as to provide an exculpating device to his Victorian audience. But there is no question that Wagner, whose own love life was not bound by any convention, not only embraced the sacred supremacy of Tristan and Isolde's love, but that he also saw it as the ultimate GOOD in the universe — selbst dann bin ich die Welt, the couple sings in the ecstatic second act consummation. Love, which inhabits the night, destroys the illusions of day and makes the lovers transcendent.
Wagner's libretto, which he wrote himself, relied largely on Gottfried von Strassburg's narrative, though he overlaid the courtly medieval concepts with his own Schopenhauerian philosophy and even with elements of Buddhist thought. Each of the three acts focus on the couple in moments of crisis and ecstasy, and the music underscores the dangerous, fatal, irresistible connection between the two. Indeed, in Wagner it is the notion of Love-Death, symbolized in the potion, which dominates the opera. Tristan and Isolde's passion is both lethal and liberating, destructive and seductive. It is an uncompromising law unto itself with its own metaphysical and poetic code.
Perhaps no where else on record or in performance – in the opinion of this writer – has the mesmerizing magic of this love been more potently communicated than in Leonard Bernstein's 1981 Munich recordings and concert performances with Peter Hofmann and Hildegard Behrens.
With Hofmann at thirty-seven and in his peak form; Behrens as a proud, regal, vulnerable Isolde; Yvonne Minton a pure-voiced Brangaene; Hans Sotin a lyrical and gut-wrenching Marke, and Bernd Weikl with his velvet baritone a compellingly human Kurvenal, the cast could hardly be more ideal.
The Bayerischer Rundfunk Orchestra in the pristine acoustic of Munich's Herkulesaal plays with a transcendent and transparent luminosity that only Lenny could evoke. One of the longest Tristans on record at four hours twenty-six minutes, Bernstein sculpts the opera's line with aching, arching, orgasmic passion. From the first notes of the Prelude which begins so quietly and then stretches in yearning phrases toward the Sehnsucht of the Love Duet and then again on to the searing climax of Act III, this is a reading that enfolds, grips, and ultimately liberates its listeners.
In Act I Hofmann's Tristan is noble and courtly; one senses from the first his well-guarded attraction to the Irish princess. He captures Tristan's fatalism from the beginning; he expects to drink death, only to awaken ironically to love. In Act II he has abandoned himself to the ecstasy and turbulence of his passions, and he answers Marke for his betrayal with bitter self-reproach. In Act III, which is Tristan's Passion Play, Hofmann brings a fierce, biting intensity to his ravings. His terrifying, raging monologues scale the heights of ecstatic madness; his suffering and death are an all too real prelude to redemption.
Vocally, Hofmann has the power, the projection, the ping. His voice is by turns hauntingly baritonal and shimmeringly youthful, while his declamation – his way of nuancing words – is incisive and subtle. He manages to SING the part without ever, even in the most agonizing outbursts, to shout or bark. Thanks to the tenor's firm technique, he is able to bring dynamic subtlety, long line legato, and a sweetness or irony, as required. Challenged by Lenny, Hofmann makes breathtaking phrasing choices – witness the Act III Wie sie selig, hehr und milde wandelt durch die Meers Gefilde taken in a single breath! There are too many exquisite moments to cite them all here; a few favorites include the piano legato sink hernieder Nacht der Liebe, the dark, virile Dem Land das Tristan meint, and the last terrifying O diese Sonne which finishes on the suicidal, melting diminuendo of his last breath - Isolde.
Though the Bernstein project took place on the concert stage and though it was Peter Hofmann's first essay of the role, it was still possible to see what an unforgettably riveting Tristan he would later become in a fully staged production. Hofmann was always a B├╝hnenmensch; he could no more stand and sing without inner intensity than he could breathe!
He finally got the opportunity to play Tristan on stage in 1986 at Bayreuth in the Jean Pierre Ponnelle production, conducted by Daniel Barenboim, with Jeanine Altmeyer and Caterina Ligendza alternating as Isolde, and if his Tristan for Bernstein still remains in my view the finest on disc, the fervent hero he sang at Bayreuth was nevertheless one of the most powerful and unsparing stage incarnations of the character. These dark, crazed, passionate performances drew the audience into the dangerous web of the music and lifted them to the transcendent heights that defined one of opera's immortal passions.
Written some twenty and thirty years after Wagner's opera, Jules Massenet (1882) and Giacomo Puccini (1892), set about to tell the story of another fatal passion – that of Manon Lescaut for the Chevalier des Grieux. Both composers based their operas on the slim, but daring 18th c. novel by the Abb├ę Pr├ęvost. Published in 1734 with the title Les Adventures du Chevalier des Grieux et de Manon Lescaut, it is one of the most passionate documents on the supremacy of love ever written. Conceived during the Enlightenment, Pr├ęvost's romance, for all its dissembling as a cautionary tale, flies in the face of reason and m├ęsure, so valued in an age of intellect, and imposes the logic of love as the sole governing force of the hero's universe. For in Des Grieux, Pr├ęvost has a narrator who is so complete, so perfect a lover that he braves all obstacles - including the imperfections of his beloved - to inhabit this ideal universe of love.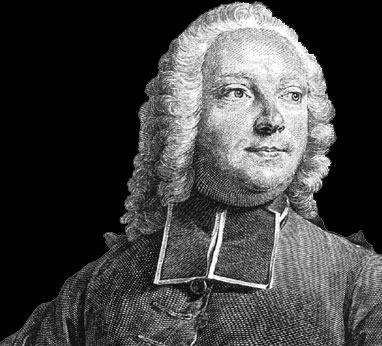 To satisfy the conventions of his day, Pr├ęvost supplies the character of Tiberge, Des Grieux's virtuous and reasonable confidant, to act as devil's advocate, wrestling with Des Grieux's sense of duty and morality and struggling to bring his friend back to the conventional path. But in Prevost's hands, Tiberge's sermons sound stilted and flawed in comparison to the exalted poetry of Des Grieux's passion. For though Manon is fickle and mercenary, Des Grieux can only listen to the dictates of his heart. He sets her up on a pedestal; he idealizes his own love (even if he has no illusions about hers), and he idolizes his mistress to the point of making their love a religion which supplants church and social order – solaces which Des Grieux rejects in his absolute, insane, and all-consuming devotion to Manon. He knows this will lead to tragedy, but as a point of honor, he has no choice but to keep faith with his heart.
Not only is Pr├ęvost's tale daring in its emotional landscape, but it is also bold in its description of physical passion. Des Grieux and Manon become " married without benefit of the church" in their elopement coach moments after they meet, and perhaps most scandalous of all, Manon seduces Des Grieux on the eve of his taking Holy Orders in St. Sulpice, where (at least in some productions of the opera) they consummate their love on the chapel floor.
Both Massenet and Puccini tap into the wild abandon of the lovers in their operas. Massenet's Manon contains the very graphic St. Sulpice scene, one of the most sizzlingly romantic duets in all operatic literature. Massenet, despite the elegance and lyricism of his music, had been listening to Wagner, and his opera brims with soaring, complex orchestrations and long melodic lines. His portrait of Manon, herself, is more sympathetic than Puccini's – frail, young, weak willed, but soft hearted, and we get to experience her chemistry with Des Grieux especially in Act II when the pair are enjoying a young idyll, which becomes the basis of Des Grieux's obsessive ideal.
Puccini, on the other hand, paints a darker, verismo picture of the lovers and the sordid world into which their ill-advised passion plunges them. The four acts of his libretto are each isolated episodes in the lovers' saga – freeze-frames in a tragic downward spiral. Both from the dark, dense score and the explosive dramatic events, we know from the start – just as in Tristan und Isolde - that these lovers are doomed. We see then meet under the shadow of Lescaut's manipulation and Geronte's lecherous eye; by Act II Des Grieux's dream has already been shattered. Manon is kept by Geronte and enslaved by her attachment to wealth. In Act III she is condemned to exile and the crazed Des Grieux condemns himself to share her fate., and in Act IV, they wander in a symbolic New World wasteland, where Manon dies in Des Grieux's arms, and one imagines he will soon follow.
By focusing on these cataclysmic events, Puccini elevates the tension and sensationalism of the piece, and he endows his hero and heroine with dramatic music worthy of their volcanic love. Two recent productions of these operas bring home the continuing impact Manon and Des Grieux's story makes even in a jaded modern world. David McVicar's 2008 production for the Lyric Opera of Chicago, which starred Jonas Kaufmann and Natalie Dessay, was set and costumed in the 18th c., but was staged within the framework of a theatre in which the chorus served to comment on the action and engage with the audience. All the more tragic for the youthful appeal of the protagonists, this Manon and Des Grieux prove irresistible. Dessay's girlish heroine was alluringly amoral and provocatively na├»ve in her coquetry, but as in Pr├ęvost's novel, it was Des Grieux who anchored the opera.
Jonas Kaufmann's chevalier was not only sung with haunting lyricism, an exquisite sense of French line and style, breathtaking dynamic range, and an ardor impossible to resist, but he also brought a doomed physical and emotional beauty to the character. Just this past June, the tenor, clearly at the height of his incredible powers, managed an even more searing portrait of Des Grieux in his role debut at Covent Garden as Puccini's hero. Even in Jonathan Kent's sordid take on the opera, in which the director updated the story to the present and set it in a world of sexual trafficking and soft pornography, the seedy environment does not diminish the luminosity of the lovers' passion or of the singers' performances.
Kristine Opalais is a complex, fatally seductive Manon, and always an actor of incredible nuance and skill, Kaufmann's Des Grieux is nothing short of monumental! His dark agile voice has the heft, the tenderness, and the radiance to dazzle in the demanding vocal role. Finding a new level of ardor, abandon, and naked emotion, he inhabits the aching longing, the murky attraction, and the insane and dizzying infinite universe of the character's love. As Prevost does in the novel by virtue of his poetry, Kaufmann accomplishes in the opera the task of transforming a destructive passion into an emotion of pure and idealized truth.
For both Tristan and Isolde's and Des Grieux and Manon's stories live not only in the poetry of their literary creators, but also in the musical language of their composers who enable the larger-than-life emotions to soar and who lift flawed human beings and dangerous emotions to a new level of transcendence.
In the Act II Manon Lescaut duet Des Grieux sings that Manon's kiss contains for him "all the treasures of the world," and she responds that her lips are an "altar" on which his "kiss is God." As they drink of their passion Des Grieux ecstatically declares Manon mi fai morire (Manon, you make me die). Not unlike Tristan and Isolde who drink love and death in Act I, and continue to revel in that fatal cocktail until the final curtain when love and death become one and are transformed into "h├Âchster Lust" (highest joy), Des Grieux and Manon ascribe to the secular religion of love and its inextricably intertwined corollary, death.
If these stories and operas are testimony to any faith, it is to that of the courtly love tradition, in which the Law of Love supplants God and supercedes all human bonds, where it acknowledges no other higher authority excepting death, and where the Love-Death becomes not finality but transcendence.