GĂ©rard Philipe est mort! The headlines of France Soir, trumpeted by newsboys on every corner in Paris on the evening of November 25, 1959, stunned the French citizens, who came pouring out into the streets, congregating in a vigil around the actor's St. Germain des Près apartment and sharing the grief which quickly spread around the globe. "It was as if the world had stopped turning," his friend and colleague Gerard Bonal recalled. At the height of his career, in the bloom of his youth, the greatest comĂ©dien of the post war era had succumbed to the rapid and unpitying assault of cancer of the liver at the age of thirty-six.
What was the magic of this actor whose voice, face, and stage presence seared itself into the collective consciousness first in his native France and later throughout the world? Surely it was his youth, his beauty – both physical and an inner radiant luminosity. It was his ability to command the classical stage in the great roles of French and world theatre at the same time that he played contemporary parts with a freshness, energy, and vision that articulated Europe's burning desire for a renaissance after the dark decades of two wars. Then, too, he artfully shaped a screen personage that had all the hallmarks of a new naturalness favored in the emerging cinema. "He would have been the Laurence Olivier of his day had he lived," asserted his co-star, Gina Lollobrigida. But it was also that unique ingredient of what Bonal called "the promise of youth" – an elusive, magical beauty and perfection that became, with Philipe's untimely departure "frozen in time, forever a legend."
For almost two decades GĂ©rard Philipe had dominated the French stage and world cinema. He made thirty-four films ranging from historical dramas to film noir and contemporary tales. With the Théâtre National Populaire, of which he became a prominent sociĂ©taire, he played the great tragic and comic roles of European theatre from Corneille to Moliere, Kleist, and Musset, just as he appeared in world premieres such as Albert Camus' Caligula. And he was more than just an actor; he was an activist for social causes, the President of the French Actors Syndicate, which he helped to organize, a member of the leftist circle frequented by Camus, Jean Paul Sartre, and Simone de Beauvoir. And beyond all his professional activities, he was a devoted husband to Anne Philipe and a father to their two young children and Anne's son by a previous marriage, a star who, by all accounts, managed to carve out a happy private life that he cherished as sacred.
GĂ©rard Philipe was born in 1922 to a bourgeois family in Provence and grew up near Grasse and Cannes. His father, Marcel, was an attorney, innkeeper and landholder, whose right-wing wartime activities and alleged Nazi collaboration caused him to flee for his life in the post-war period of Allied reconstruction. Philipe received an excellent education and took acting classes as a teenager. At his parents' behest he contemplated the law, though his heart leaned toward theatre. Having been graduated in 1939, his mother Minou arranged for a friend of hers who had been a member of the ComĂ©die Française to listen to her son recite a poem. Mme. Devoyaud was so blown away by his voice and passion that she urged Minou to allow GĂ©rard to study acting. At that time many prominent Parisian actors, film and theatre companies had fled to the south of France, so Philipe was able to study in Provence, where he made his debut in 1941 in Nice. The following year he was in Paris where he made a sensational 1943 appearance as the Angel in Jean Giradoux's Sodome et Gomorrhe, and in 1945 he cemented his reputation by a dazzling performance as the mad Emperor Caligula in Camus' play. He joined Jean Vilar's Théâtre National Populaire, the populist answer to France's longstanding elite troupe, the ComĂ©die Française. Vilar went on to found the Avignon Festival, and his friendship and collaboration with GĂ©rard Philipe became a chief ingredient in the company's success. (Philipe appeared every season from 1947 until his death with only a brief hiatus from 1954-57 during which his children were born and he pursued several major film projects.) His successes there included Corneille's Le Cid – he was the youngest actor ever to play Rodrigue – Musset's Lorenzaccio, and Kleist's Le Prince d'Hombourg. At the time of his death at thirty-six, he was poised to undertake the role of Hamlet in the coming TNP season.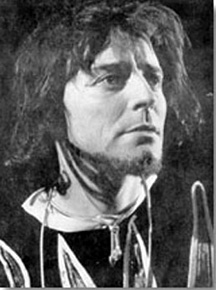 Throughout his career, Philipe alternated between film and stage with great ease. He made his cinema debut in 1943 in Les Petits aux Quais des Fleurs and by 1947 had catapulted to fame in Le Diable au Corps. In 1948 he starred in Christian Jacque's La Chartreuse de Parme, the first of several period pieces which Philipe brought to the screen with the aplomb of a classically trained actor, yet with the charm and modernity of his presence. But it was in 1951 in his second collaboration with filmmaker Jacque that GĂ©rard Philipe became a world star. Fanfan La Tulipe, a smart, sassy, elegant satire of romantic swashbucklers showcased Philipe's dazzling technique and irresistible charisma. Among his many other successes that spoke to his versatility are such titles as Claude Autant-Lara's Le Rouge et le Noir, Max OphĂĽls' La Ronde, RenĂ© Clair's La BeautĂ© du Diable, and Roger Vadim's Les Liaisons Dangereuses, making his last appearance in La Fièvre Monte Ă  El Pao.
As an actor GĂ©rard Philipe was blessed not only with an extraordinary versatility, but with all the gifts for which a thespian could wish. First and foremost, there was the voice, which survives to this day on a number of precious recordings, as well as on his film prints. He possessed an elegant French diction with a distinctive musical timbre, almost like that of a cultivated tenor, and when he spoke he produced a frisson. There was evenness among the registers, projected with a resonance not unlike a singer's subtle vibrato. In the middle range it was velvety and caressing; in the lower it could be smoky and at the top it could tighten to a sharp, metallic edge. He had a laugh that could ring with diabolical chill or sparkle with the bell-like clarity of childlike joy. His phrasing was long, lyrical, beautiful shaped, and yet, for all its careful articulation, had a disarming naturalness, even in the classic alexandrines of Corneille, Molière, and Racine. And this was because, for Philipe, technical range always served his emotional expression.
Then there was his physical presence. Tall, broad-shouldered, narrow-waisted with the perfect, elegant, long-legged physique of a dancer, blessed with handsome, chiseled features, luminous blue eyes, and an ample shock of brown hair, he cut the quintessential romantic figure both for period and modern dramas. Moreover, he possessed an incredible athleticism that permitted him to execute most of his stunts himself; he was a dashing swordsman and horseman who seemed to have stepped out of the pages of a period roman. As his colleague Henri Pichette summed it up: "He had a beauty and radiance, an exceptional vibratory way with words, a kind of linear economy of gesture and acting, at the same time that he possessed a kind of overflowing spirit, an exuberance which transported the soul to the ends of the earth; he had a presence and a fabulous rapport with his audience."
GĂ©rard Philipe took his mĂ©tier of acting very seriously. "He distrusts his gifts; he works very, very hard," TNP director Jean Vilar wrote. He was an industrious worker, who examined and polished every detail of a part before taking it onto the stage. He was well-trained and had internalized his technique to the point where he would arrive only moments before a performance, slip quickly into costume, makeup, and character, pace back stage like " an impatient beast (according to Françoise Spira) before launching himself "into the arena which he fully dominated." Philipe himself said that "If one is sure of his character, if everything has been planned and built, one can then improvise on the stage." He approached his roles intellectually; he analyzed, discussed, even argued, often to the frustration of directors like Christian-Jacque, who initially found him to "be a pain in the butt," but who grew to regard him as one of the finest actors of all time. Yet, for all the analysis, when the curtain went up or the cameras rolled, GĂ©rard Philipe was immersed in the moment. He had the ability that all great bĂŞtes de la scène have: to sublimate the technique into the reality of the emotion and the character. He had studied both the traditions of the classic theatre and the theories of Stanislavski. With the latter he held some disagreements. He believed, for example, that the dĂ©cor, so important to the Russian director in creating the ambiance for the actor, was there for the public's benefit alone. For Philipe, the actor's responsibility was to create the universe of the character first for himself to inhabit and then to inspire the audience to inhabit it as well.
In the course of his career on both stage and screen, he carefully constructed a series of personae that permitted him to explore a broad range of human psychology. On stage he incarnated the tragic heroes who confront unpitying fate like Corneille's Cid, or the weak and all-too human Prince of Hamburg, or the insane and manipulative Caligula, as well as the subtly nuanced roles of Musset's Les Caprices de Marianne or Lorenzaccio. On screen he progressed from a straight-forward, romantic account of Fabrice del Dongo in La Chartreuse de Parme to a brilliantly faceted Julien Sorel in Le Rouge et le Noir, to a deliciously loveable romantic rogue in Fanfan la Tulipe. He plumbed the depths of the diabolical in La BeautĂ© du Diable, and created numerous visages for a host of seducers from La Ronde to M. Ripois and Les Liaisons Dangereuses, just as he explored the darker side of modern nature in Les Orgeuilleux or La Fièvre Monte Ă  El Pao.
As Albert Camus, existentialist and man of the theatre, described it: "An actor's destiny is to create different characters, to inhabit them, and to learn to dominate them. The more the actor explores the lives of different characters, the more he separates himself from them. When it comes time for an actor to die on stage or in reality, what he has experienced is there staring him in the face. He sees clearly. He understands that this adventure has something devastating and irreplaceable. It is that which gives him the strength to face death."
Perhaps this kind of existential courage animated GĂ©rard Philipe's all too brief life. But if so, it was only a portion of the very complex and warm human being. He remained, for all his box office success, a man who treasured his privacy, his family ties, his life away from the stage, and with his natural dignity and propriety, he managed to avoid the kind of tabloid journalism that normally attaches itself to similar stars. His marriage to actress, writer, and activist Nicole Fourcade, who called herself "Anne," was a happy one which produced two children; they shared homes in Paris and Ramatuelle, the Provençal estate so close to his roots and heart; and she mourned him poetically in a series of books, among them the poignant Le temps d'un soupir. And together they participated in a number of socialist and leftist causes. For GĂ©rard Philipe, the theatre was not about stardom and box office earnings, but about delving into and communicating truths of the human experience. He saw theatre as having a social mission, and, while he could create deliciously giddy incarnations like Fanfan, he preferred characters who spoke to the complexities of the human condition. He became Jean Vilar's staunch comrade in the early days of the TNP, where despite his fame, he insisted on being paid exactly what every other troupe member received, and was totally committed to the ensemble ideal. His socialist principles led him to organize the French Actors' Syndicate of which he became President, spent countless hours building its ranks and prestige and doing "battle" with the government to insure the cause. Friends and colleagues remember him not only for his obvious talents as an artist, but also for his generosity of spirit, his energy and his engagement. His daughter Anne-Marie summed it up saying "My father was someone who had a burning desire for beauty, purity, and a kind of forward movement. He was always striding ahead."
If one wishes to revisit the art of GĂ©rard Philipe, numerous resources happily continue to exist. Unhappily, however, there are no filmed versions of his complete stage roles, though spoken word recordings which are so vibrant and palpable do exist to help the imagination recreate the full effect. Perhaps the most memorable of these is of Corneille's Le Cid, which Philipe undertook at age twenty-eight - the youngest actor in the history of the role, which traditionally was played by seasoned veterans. Jean Vilar's decision to cast Philipe in the storied role at the TNP and Avignon Festival was a stoke of genius, for here was a Rodrigue whose, passion, temerity, romantic engagement spoke to a whole new generation of French theatre goers. Not only did GĂ©rard Philipe rescue Corneille's masterpiece from the stultifying dignity with which it had often been presented, but he brought a combination of poetry, physicality, and cinematic elegance to the stage. One need only listen to the various preserved You Tube clips, such as Rodrigue's famous Act I soliloquy, to understand the timeless beauty of the piece.
Emboldened by Philipe's success in Corneille, Vilar staged Kleist's sometimes problematic (especially in postwar France) Le Prince d'Hombourg the following year. Again Philipe's reading of the part is preserved on a devastatingly emotional recording of what the French like to call la scène de lachetĂ©, where the prince contemplates his impending execution in a most un-princely manner. Philipe captures the full range of the hero's despair as he conjures up a vision of his own grave, allowing himself to run the gamut from vulnerability to full-blown hysteria; with mad weeping and wailing or childlike pleading, the actor uses his voice (and from all indications of the stills and contemporary reviews) his body with operatic virtuosity. He builds the verse together with the emotion as he creates a theatrical moment that is gripping in its stark reality.
Similarly readings from Moliere's Misanthrope (a role he had projected himself to undertake in twenty years) capture the subtlety, irony, and poignant cynicism of the character. A collection of the Les Plus Belles Poèmes de la Langue Française remains one of my favorite documents. On it he and the exquisite Maria Casarès read everything from Villon to Baudelaire. No academic document is this, but rather each poem is a mini-drama, orchestrated with musicality, sensitivity to the text, and deep emotional subtext. Listen only to the dramatic narrative of Alfred de Vigny's La Mort du Loup or the frenzied song of Rimbaud's Le Bateau Ivre to understand the mastery of the word married to feeling of which Philipe was capable.
On screen, the actor embodied the same kind of poetry. He once said that "cinema was like poetry because it communicated in images." One of his earliest successes, the 1948 adaptation of Stendhal's La Chartreuse de Parme, introduces a romantic leading man who lights up the stage with his elegant panache, his bold and dashing physique, but also with the subtlety of his emotional communication, especially in the scenes of Fabrice's lonely imprisonment, his wandering dazed through the streets of a Parma erupted in revolution, and of his tear-stained face as he seals a final separation from his beloved.
René Clair's 1949 updating of the Faust legend, La Beauté du Diable, gave Philipe a chance to blend comedy and tragedy, the hero with his diabolical antithesis. The differing artistic images and approaches of Philipe and Michel Simon, who plays Mephisto, give the film its tension. Clair would later remember how Philipe was precise, prepared, intellectualizing the concepts of his role before going before the camera, while Simon liked to improvise. Nonetheless, the two manage a brilliant interaction. Philipe's young Mephisto is delightfully devilish, an elegant, nihilistic demon, who seems to vanish into the soul of the young Henri Faust. The image of the actor as he makes his first appearance, draped in dark 19th century cape, his hair styled into a pair of mischievous horns, his seductive grin and sparkling eyes, is an indelible one. And then throughout the film, Philipe as Faust gets to play so many roles: the charming seducer, the obsessed scientist, the sincere and remorseful lover that it becomes an early cinematic tour de force.
The 1950 Max Ophüls's La Ronde offers a glimpse of of the Gérard Philipe who could communicate so eloquently the modern existentialist psychology. In this symbolic, whimsical, yet profound look at the circularity and sphericality of time and the theatrical comedy of courtship, Philipe incarnates two inconstant lovers with the lightness of touch of an experienced comédien.
Released in 1951, Fanfan la Tulipe became an instant box office hit and proved to be GĂ©rard Philipe's breakthrough onto the international film scene. Though director Christian Jacque and his star came to the project with differing perspectives – Philipe originally wanted his character to make a social commentary on 18th century warfare – the final product was a felicitous collaboration between director, star, and supporting cast. Fanfan is an irresistible satire of swashbucklers: lustrous, light-handed, deft, fleet, warm-hearted, illuminated by Philipe's presence and animated by his extraordinary gift for romantic comedy. Jacque kept demanding "spontaneity" from his star, and though Philipe insisted on his usual rigorous analytical preparation, he is spontaneity itself on the screen. The actor executed most of the thrilling stunt sequences himself so compellingly– (despite the fact that when he began shooting he was recovering from a stage accident playing Le Cid) – that he prompted one critic to write that "GĂ©rard Philipe's Fanfan was the three musketeers all rolled into one" and a film crew member to quip " He is such a good actor that even his horse believed he knew how to ride." Not only is there a daring, romanticism about his peasant hero, but there is a saucy sparkle to the character that is nothing short of iconic.
The next year (1952) in Yves Allegret's adaptation of Jean-Paul Sartre's story, called Les Orgueilleux, Philipe abandoned his elegant period personae to play the role of a drunken, emotionally damaged derelict former doctor hiding in Vera Cruz from his tragic past. Dishevelled, cynically buffoonish, tortured by his guilt at having botched an operation on his wife, who then died in childbirth, there nevertheless remains a tenderness and purity deep within in Philipe's portrayal of Georges that ultimastely leads him to love. The manic, loose-limbed dance that the character performs in exchange for a bottle of booze is a moment of searing intensity – technically brilliant in its physically and charged with a fierce, even savage emotion.
In 1954 Philipe returned to Stendhal as Julien Sorel in Claude Autant-Lara's film of Le Rouge et le Noir. It is interesting to compare the actor's work here to his earlier characterization in La Chartreuse de Parme. Not only is Autant-Lara's script and filming more attuned to the complexities of Stendhal's characters, but over the six years, Philipe has learned to deepen his screen portrayals with finely shaded psychological nuances. The interplay between the bitter, manipulative voice in Julien's head and the suave presence he displays to the world is skillfully handled with shaded tone of voice and tiny verbal and facial inflections. Philipe's Julien Sorel is an angry young man engaged in an acrimonious class struggle; his opening soliloquy to the court is a searing indictment of a society for which he has only contempt, just as his ultimate understanding of the meaning of love proves redemptive and permits him to face the guillotine with a transformed serenity.
The same year brought one of Philipe's most subtle and complex roles – and the one he, himself, often called his best film incarnation – RenĂ© Clement's M. Ripois. In this cynical, poignant comedy the actor plays a young Frenchman adrift in postwar London, trapped in a bureaucratic job he hates, who decides to make his fortune through seduction. What begins as an amusing, amoral premise slowly turns into a sad decline for Ripois, who at his nadir becomes homeless, before seizing the opportunity to marry for wealth, but never love. His failed suicide charade at the end leaves this charming, soulless character at the mercy of the very woman he has tried to escape. Philipe meticulously creates every nuance of Ripois' chameleon character, mercurially shifting from charmer to pathetic wheedler, unscrupulous manipulator to little boy lost, unconscionable destroyer of others' happiness to inevitable self-destroyer. ClĂ©ment's beautiful cinematography brings the story to life with elegance and sensitivity. His camera focuses unsparingly and lovingly on Philipe, and the actor responds with a naturalness and soul-baring that elevates the scrutiny to great art. Filmed both in the studio and in the streets of London, where hidden cameras followed the actors and allowed them to improvise in the real situations with which they were confronted, Clement's work prefigures the New Wave and challenges Philipe, who was one to scrupulously prepare every detail of his roles, to rely on his Method credentials - to become Ripois and improvise from an interior truth. The results are Ă©blouissant and influence all the actor's work which follows. (Clement recalls shooting in Piccadilly at twilight the scene where Ripois wanders disheveled and homeless through the crowds. Given the "action" command, Philipe trudged off into the crowd and quickly disappeared from camera view. When he did not reappear on cue, Clement sent assistants to find him. The actor recounted how three passersby had stopped him with offers of help. He was ecstatic that they had believed him in his immersion in the role.)
GĂ©rard Philipe's last film project made in Mexico in 1959 was Le Fièvre Monte Ă  El Pao, Luis Buñuel's political drama set on a fictitious Latin-American island. In it Philipe plays an ethically troubled government functionary – a born idealist who finds himself caught in a morass of deceit, treachery, and brutality – a man struggling with his conscience and his passion. A committed socialist, Philipe understood deeply Ramon Vasquez's moral struggles, but he skillfully resists the temptation to make him a romantic hero. His portrayal is of a flawed human being, whose ultimate act of courage is redemptive. There is a grim honesty about Philipe's characterization, intensified, no doubt, by a screen presence that - in hindsight - shows all the telltales marks of a man marked by a fatal illness – a pallor, a lusterless look in the eyes, an exaggerated thinness, that make it painful to watch even decades later.
But perhaps GĂ©rard Philipe's crowning film was his penultimate one, Roger Vadim's brilliant updating of Choderlos de LaClos' Les Liaisons Dangereuses. In this timeless tale of perverted love and scheming malevolence, Philipe dares to create a Valmont whose soul is as dark and empty as his outer self is irresistibly beautiful. The icy perfection of this Valmont, here a polished French diplomat, telegraphs simultaneous shivers of repulsion and seductiveness. Unredeemed, as are Julien Sorel and Henri Faust, Valmont embarks on a seemingly motiveless course of cold destruction of his female conquests (and ultimately of himself.) This is nihilistic evil in its thoroughly modern form, and what is so terrifying to the viewer is that despite the naked unrepentant heartlessness of the character, Gerard Philipe's Valmont exudes an aura of attraction and appeal for sympathy. Taken together with the winning boyish image of Fanfan, Valmont offers a dark contrary – both testaments to the depth and versatility of the artist.
As one revisits GĂ©rard Philipe's filmography or listens to the precious few documents of his stage work, one is struck by the amazing modernity of the artist and his work. As Henri Pichette so eloquently wrote in tribute: "He was a poetic being from the ease of his walk to the quality of his silences. For him, acting was functional poetry. A magnificent player, he was simple to the point of splendor. That was his way of creating a miracle." Though more than five decades have passed since Philipe's death, though many of the films are shot in black and white, there is nothing dated about any of them. The actor who materializes in so many manifestations has a timelessness about him. He lights up the screen, the image, the recording with a kind of luminosity that refuses to be extinguished. It is an inner flame. It is the spark of holy fire that burns in all great artists.
Yet, as indelible as these roles and images are, there is one other incarnation for which Gérard Philipe remains universally beloved: that of his beautiful narration of Antoine St. Exupéry's classic, Le Petit Prince. The tenderness, the wisdom, the ability to color and nuance the flickering beauties of that parable come alive on the recording in the deep identification between the actor and the poetic text.
Remembering GĂ©rard Philipe, who left the world at only thirty-six, his promise still bright, imprints forever in our hearts the tragedy of all his unrealized creations. In a photo taken just three days before he died, (unaware of the gravity of his condition - Anne and his doctors decided to spare him the anguish of knowing), there is, despite his illness, a radiant smile on his face - eyes lit with hope and a sense of a promising destiny – a light that would soon be extinguished. The radiance calls to mind the last lines of St. ExupĂ©ry's novella as the pilot comes to terms with the disappearance of the Little Prince:
"If you should pass the place where the Little Prince first appeared, I beg you, do not hurry. Wait just a bit under the star! If a child comes to you, if he laughs, if he has golden hair, if he does not answer when you question him, you will know who he is. Then be kind! Do not leave me in sadness: write me quickly that he has returned . . ."
The words remind us of Gérard Philipe's own inimitable twinkling laugh that can be heard in so many of his films, the sparkle in his eyes, the light of his presence. As St. Exupéry longs for the return of that radiance, he also understands that it is both ephemeral and eternal. The Little Prince consoles the pilot shortly before he vanishes:
"When you look at the sky at night, my star will be one of them. And because of my star, you will love to look at all the stars. They will all be your friends. I give you this gift……….because I am living on one of these stars, because I am laughing on one of them, it will seem to you that all the stars are laughing."
The star that was GĂ©rard Philipe remains a beacon in the annals of great theatre and film – ever smiling with an inextinguishable brightness and beauty.