The joke is virtually as old as classical music. How do you get to Carnegie Hall? Practice, practice, practice! But for acclaimed pianist and Steinway artist Julian Gargiulo, who has played recitals there many times, the entire process has taken on a new meaning.
On January 17, 2016, Gargiulo will take the stage at Carnegie Hall's Zankel Hall for a program which, for the second consecutive year, features four young artists who have been the finalists in a competition he has created, aptly named "Getting to Carnegie." These four conservatory students, together with Gargiulo at the piano, will each play a movement of Gargiulo's recently composed Cello Sonata No. 1, and then the audience will vote to select the winner. The prize will be for that artist to play the entire cello sonata with the composer at the Water Island Festival in the Virgin Islands, of which the pianist is Artistic Director. In addition to this privilege, the performances will be filmed as part of an upcoming documentary about the pianist-composer, entitled 10,000 Hours.
"The whole idea for the competition came out of the fact that I compose, and I had written a violin sonata in four movements," the forty-three-year-old Italian-American Gargiulo tells me from his home in Paris. "One of the challenges of being a composer is to get your music performed, and so the idea came to me as a way of helping young conservatory students and being able to program my own work in my recitals." Gargiulo launched the project in 2015 at his sold-out January 11th Carnegie Hall recital. "I sent out letters to most of the United States conservatories and also to schools around the world. I made the application process easy to encourage participation. All they had to do was send me a video link of their playing a piece of their own choosing. I selected four finalists and assigned each of them a movement of my Violin Sonata No. 1. These young artists came to Carnegie in January, and we rehearsed together for only about an hour each, so it was pretty intense for them. But each of the finalists rose to the challenge and gave an elevated performance on stage itself, which is a sign of a true performer."
Gargiulo admits that having each soloist play a different movement did not "really offer a completely level playing ground because each movement is so different and the fourth recaps themes you have already heard, so it may have more appeal. But, to do it any other way for a live concert would, of course, have been tedious." The pianist was pleased, however, by the audience selection process. "It was so relieving and democratic a method, and the audience was more engaged in the concert this way."
Voting proved to be very close with the audience selecting Juilliard student Hae Ji Kim by four votes as the winner and Moscow State Conservatory's Nun├ę Melikian as runner-up. The other two violin soloists had been Margarita Krein from Manhattan School of Music and Carter Coleman from the Cleveland Institute of Music.
As circumstances would have it, Hae Ji Kim was unable to accept the prize, and Nun├ę Melikian got to play the sonata. Gargiulo recounts the story covered last year by the Huffington Post. "After the concert, she was so excited, and I arranged with her to book her airplane ticket for the festival. The next morning I received an email from her alluding to a 'problem.' Because she was concertmaster, Juilliard did not want to excuse her from a rehearsal which would conflict with the festival performance. Gargiulo tried the art of persuasion on the Dean to no avail. The pianist was told Kim had not followed 'protocol' in requesting the leave, and while "she was free to go, it would impact her grade and her concertmaster status." One can hear the disbelief in Gargiulo's voice almost a year later! "The silver lining, however," he adds, "is that I have been in touch with Hae Ji and have invited her to play at Water Island Festival this year."
He feels "The model has resonance. I like to take risks and try new things. There were so many things that could have gone wrong last year, but we were lucky. There was one nervous and ultimately funny moment," he recalls. After the first movement, the soloist left the stage and I was waiting for the second soloist to come on, and she didn't appear. There I was making silly jokes to the audience -(Gargiulo always maintains a relaxed presence and often introduces humor into his performances) – when she finally appeared. Apparently, an usher had directed her to the main stage rather than to Zankel Hall, but she played beautifully after all."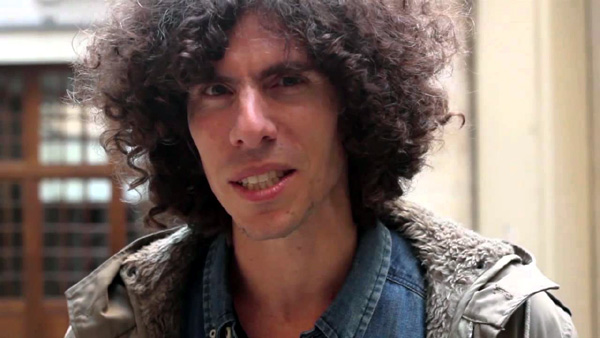 As we speak, Gargiulo has just selected the finalists for the second competition, who will play movements from his Cello Sonata No. 1. They are Anna Livinenko from Juilliard, Chai-Won Hong from Indiana University, Anita Balázs from Hungary's Franz Liszt Academy, and Jacques-Pierre Malan from the Peabody Conservatory. He is pleased with the increase in applicants, and the finalists who range in age from twenty-two to twenty-eight. "We have more countries represented this year, and there is greater awareness the second time around," Gargiulo says. He allows that "This is not your usual classical competition. Generally, contestants want to play something they have been working on for a while, not a new work, and then whoever does win, has to learn the entire sonata in very short time."
Gargiulo, who has been concertizing for over two decades now, understands the sometimes frenetic and often peripatetic pace that being a classical musician entails. In the past year between the two Carnegie Hall appearances, he has toured the globe playing the classical standards – he is best known for his performances of the big 19th century Romantic pieces – composing, working on the documentary, and enjoying his role as husband and father. Highlights of 2015 included a performance in Santorini, Greece, where he has the thrill of meeting writer-humorist David Sedaris and Poet-Laureate Billy Collins, who attended his concert. He also made his debut in Cura├žao, and concertized to raise funds for his documentary.
Julian Lawrence Gargiulo was born in Naples, Italy, to an Italian father and American mother, raised in Verona, and his upbringing and education have been entirely cosmopolitan. Though his parents were not themselves musical, they encouraged their son to appreciate music. By his own admission, a shy child, when he gravitated to the piano and played by ear at age thirteen, it became clear that music would be his vocation. "The piano became my whole world, and I knew that was what I wanted to do with my life." He studied at the Verona Conservatory and took additional private lessons with one of the teachers who took a special interest in him. After graduating from the conservatory in Verona, he followed this teacher to the United States, continuing to study privately with her in New Jersey. At her encouragement, Gargiulo auditioned for and ultimately entered the Moscow Conservatory, where he continued to study until he was twenty. Returning to New Jersey , he earned the remaining requisite credits for a Bachelor's degree, followed that with a Master's from Peabody Conservatory, and ultimately earned his Ph.D. at the University of Maryland. While finishing up this last degree, he moved to New York City, where he lived for fifteen years, meeting his Greek-born wife, Elektra, there. With their daughter Nikita who is almost three, the couple now calls Paris their home, though for Gargiulo, being a wanderer is very much part of the equation. "I just get on a plane and go wherever I am going to perform," he says. This season he is touring Italy, the United States, the Caribbean, Asia, and Australia.
Gargiulo's repertoire tends to gravitate toward the Romantics, Beethoven, Chopin, Liszt, Scriabin, and Rachmaninoff, and he has been sometimes compared to Rubenstein and Cortot in his white-hot interpretations and dazzling technical facility. But attending a Julian Gargiulo concert is not only about listening to classical music in the traditional manner. The pianist, early in his performance career, decided he wanted to break down the barriers between artist and audience. He began by making educational comments to the audience about the works, but as he tells it, "As time went on my talking became more personal, with stories about my life and what had influenced my own compositions, and this grew into a free form conversation with humor as the key ingredient. I like to think that after one of my shows the audience leaves knowing the person behind the music." The Huffington Post wrote "Expect to revise any preconceived notions you have about classical music concerts, while another publication described Gargiulo as a "classical musician ….. who could be regarded as a rock star as well."
In addition to interpreting the classics, Gargiulo likes to program his own compositions for his concerts and for his most recent recordings like Roll Over Beethoven or No Smoking. Asked to characterize his own style of musical composition, he first hesitates and then says, "A lot of my music is rhythm driven but it has a lyrical bent – Romantic with jazzy elements." The Cello Sonata No. 1, for example, has a beautiful, expansive first movement and a tango for the third. The Violin Sonata No. 1, as Gargiulo describes it "is comprised of a number of simple ideas put together to become something more complex." He says he composes at the piano, though "I dream about the music and think about it during the day, I actually write it at the instrument. I try to write down what I hear." Among his other works which he has recorded or performed is his Trumpet Sonata, dedicated to his good friend Joe Burgstaller, formerly of the Canadian Brass. Currently, he is finishing up the orchestration for a piano concerto he has just written.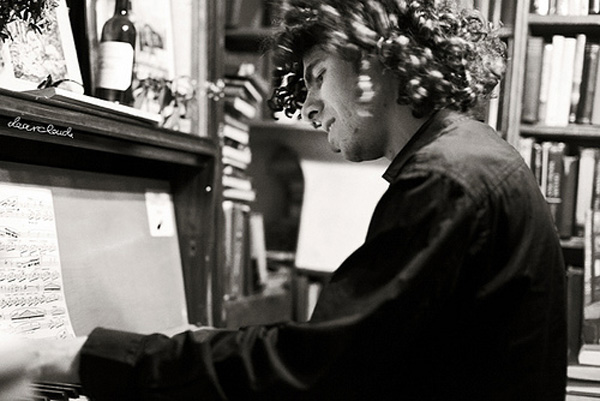 In recent months, the pianist-composer has been focusing on fundraising for the documentary Ten Thousand Hours, to be created by Greek filmmaker, Sophie Theofilaktidis. The title is a reference to Malcolm Gladwell's book Outliers: The Story of Success in which he talks about how many hours it takes to become a musician, and it will chronicle Gargiulo's own career and his work with young musicians such as in the "Getting to Carnegie" competition. Gargiulo has promoted his concept in a number of elegant soir├ęes at which he has performed his program entitled "Chopin and Champagne" (combining the music with wines selected by famed sommelier Kevin Zraly), and he hopes to be able to fund the project without resorting to crowd funding. No matter, he and Theofilaktidis are resolved to make the film, and have already posted an intriguing trailer on You Tube.), and he dreams of presenting it at independent film festivals like Sundance or selling it to a television network.
Clearly, Julian Gargiulo's career has diverged in so many ways from the traditional path of classical pianists. But, he believes, the contemporary arts climate requires new thinking. "Technology has made so many things much easier for artists," he explains, "but the new models are not always as satisfying as the old. When I was a boy, my parents bought me a beautiful copy of the two volumes of Beethoven's piano sonatas so I could study them. I still have those books in Verona; I loved working from them. But today anyone can upload the Beethoven sonatas to his own computer. It is altogether more affordable and accessible, but not as gratifying."
However, despite advances which may democratize music making, Gargiulo feels there is no real shortcut to becoming an accomplished musician other than hard work and perseverance. "I did a workshop recently at Peabody," he recalls, about what the students should be considering in order to make a career. And even for those highly gifted, "someone doesn't just knock on your practice room door, no matter how good you are. To make a really successful career, you cannot ever sit back and relax. You have to have a combination of brilliant talent and the incentive and will to push forward."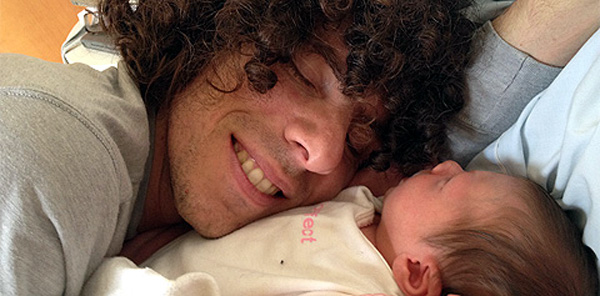 Gargiulo concedes that for all his own success, he has never felt that he could relax and rest on his laurels. "I am always someone who pushed myself to do more. I wake up every morning energized; I want to write music, I want to play the piano, to write poetry and stories, to answer my email. There is so much going on in my [professional] life that it is amazing, and that is to say nothing of my private life as a husband and father which is totally amazing! But, I will admit, that as much as I enjoy it all, it is never easy."
Ten thousand hours and then some!