In May 2016 we have a chance to see the art exhibition of two revered Thai national artists in Thailand. Both are over 80 years old but they are still healthy enough to work hard and able to organize a collaborative art exhibition.
The first artist I would like to mention is Inson Wongsam. His works comprise both painting and woodcarving.
Many of his works are the legacy from a journey he made after he graduated from Silpakorn University in 1961. Before venturing abroad, Inson rode his Lambretta Scooter and traveled to various provinces in Thailand in 1961. A year later, he held a successful solo exhibition of the works he had accomplished at a tourist organization in Bangkok to raise personal funds for his long journey to foreign countries. With encouragement and support from Italian professor Silp Bhirasri (Corrado Feroci), the founder and the first dean of Silpakorn University who gave Inson valuable advice to find additional inspiration in foreign nations, he carried his art equipment and rolls of woodcut prints that depict scenes of rural life in Thailand to represent his home country. He also exhibited these woodcut prints along with new works he created during the journey.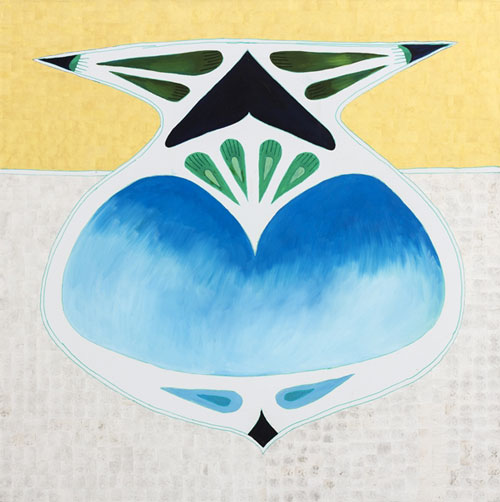 In 1963 he held many exhibitions in various major cities such as New Delhi, Lahore, Karachi, Tehran, Istanbul and Athens. He also went to visit Rome and held an exhibition in Florence and then moved to live in Paris temporarily from 1963 -1966. He opened a workshop and studio there.
After that, he moved to Atlantic Highlands, New Jersey, USA. He married a French/American woman. Their son is the co -owner of Inson Dubois Wood, a New York based Architectural and Interior Design firm. He is an architect, a graduate of Harvard University and has a rich background of life like his father. The objective of his company is to help discover, reveal and refine design identity. In over 40 acres in New York, beautiful woodcarving collections from tasteful and famous people in America can be seen in the showroom. The firm received awards such as New York Architect Interior Designer, Living Scandinavia Style, Lux Interior Design, Jan 2015 and New York Space.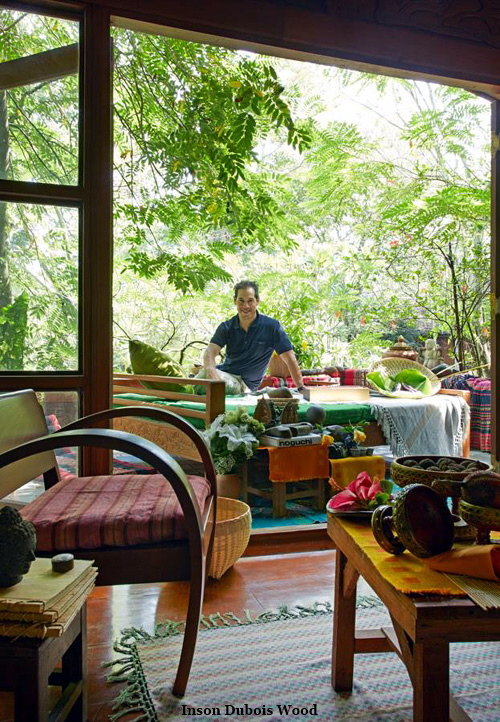 The other artist I would like to mention is Tawee Ratchaneekorn. I spoke with him when he went to do a workshop in Nan Province. His home is in Ratchaburi Province in the western region of Thailand. In 1961 he went to teach art at Rajamangala University of Technology Isan (present name) in Nakhon Ratchasima Province.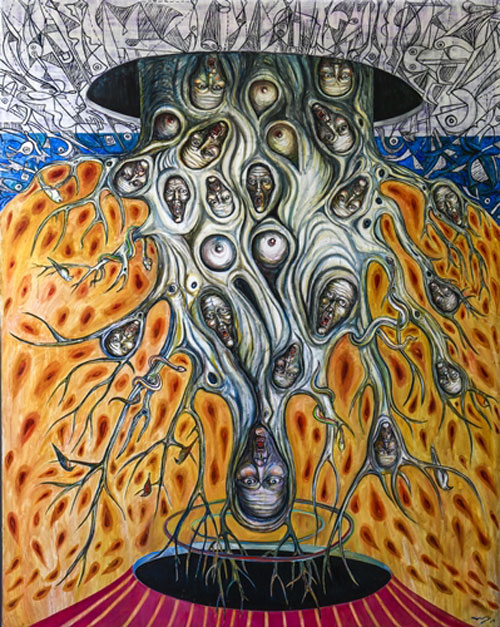 In 2005 he was honored as a national artist in visual arts (Painting). He also constructed the "Tawee Ratchaneekorn Art Museum" with his own funds to keep all his works for later generations. It is located in the Mueang Nakhon Ratchasima District, Nakhon Ratchasima Province.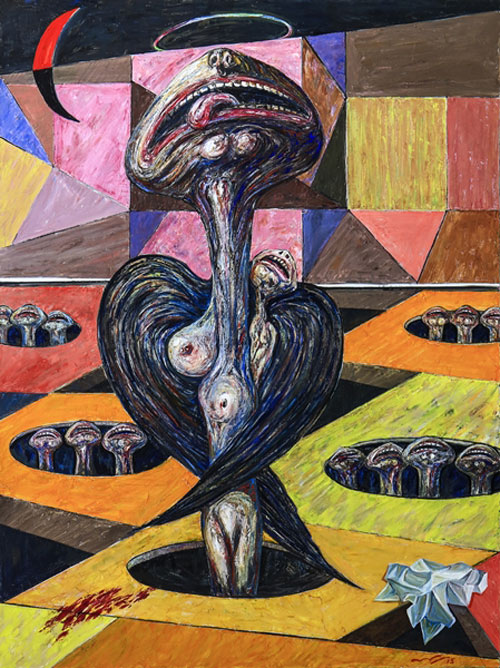 The dedication to his work was spurred from the study and training when he was a student of Professor Silp Bhirasri of Silpakorn University.
Tawee still works on the path of an artist to portray his ideas, thinking and identity in various unique and outstanding works. He also makes everything from his own creativeness and compassion.
The Cultural Promotion Department will hold the exhibition to glorify the honor of national artists. The exhibition is one of the activities to publicize works of national artists in 2016 and will be held from 4–24 May 2016 at Ratchadamnoen Contemporary Art Center. Ratchadamnoen Road, Phra Nakhon District, Bangkok. The opening ceremony starts at 17.00 PM on 4 May. It is an opportunity to experience and admire the life's work of two living and enduring artists, two Thai treasures.
Each with over 80 years of creativity and still counting!