A femme fatale who gets her comeuppance has always been a favorite theme in opera (Carmen, Salome, etc.), but only one has had the privilege of being punished twice. Her story, originally a sentimental novel by Abbé Prévost (Manon Lescaut), has added two showcases to the classic operatic repertoire, one by Massenet (1882), the other by Puccini (1892). Full disclosure: I am not a big fan of either composition, nor of the treatment given to the pleasure-hungry ingénue who jilts her first lover, Des Grieux, gets corrupted and corrupts him as well, becomes an outcast and dies from her steep fall from grace.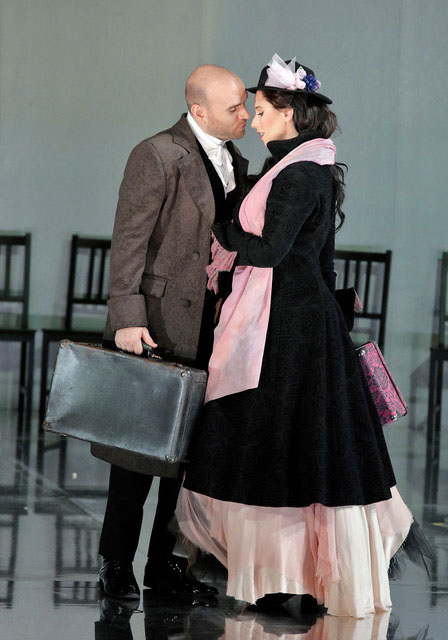 Now that San Francisco Opera has proposed a new production of Massenet's Manon, I had my usual trouble with the obsessive male point of view that can't explain why Manon would tire so fast of her glorious success as a courtesan that at the drop of a hat, she has to pursue and re-possess her first pet lover, Des Grieux. Set in the early 18th century, her psychology seems a mystery to Massenet and his librettist, but the music beautifully evokes Manon's pretty, superficial pleasures and illusions, and the driven quality of her seduction, rendered with brio by conductor Patrick Fournailler.There are jolly crowd and gambling scenes that remind one of another wayward heroine, Verdi's La Traviata, and there is another stern father, Conte des Grieux, who tries in vain to save his son from the clutches of his obsession. Most dramatic urgency is given by the composer to Des Grieux and his bitter grief over Manon's betrayal. His outcry of pain as he is ready to renounce the world for the priesthood almost has the power of Werther's "Pourquoi me rĂ©veiller" in Massenet's treatment of Goethe's hero– especially in the San Francisco production, sung by thirty-three year-old tenor Michael Fabiano.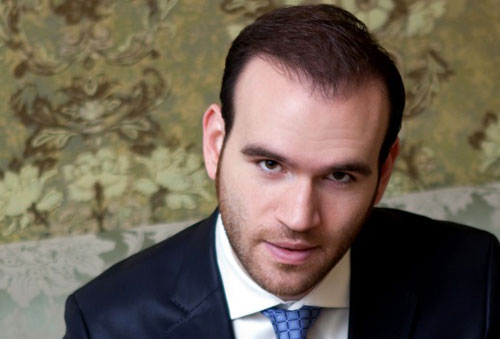 Fabiano's striking talent has been recognized by SF Opera early on, and he has been engaged to sing increasingly demanding roles, most recently Don Carlos in his role debut.
The young tenor, who was a winner of the 2007 National Council Awards, had a huge promise from the start. A comment by the jury committee, captured in the fascinating documentary The Audition, ponders the extraordinary intensity of his singing and predicts that Fabiano would either die (meaning perhaps, burn out) or become a world star.
Fabiano has not burned out. His precarious intensity (called demented by fans and critics) is precisely what audiences love: a high-wire act where giving everything could all too easily turn into disaster. He has had acclaimed debuts at famous international opera houses, sings at the Met, is in demand everywhere, and apparently has perfect control over his beautiful, passionate instrument.
His Des Grieux was partnered by soprano Ellie Dehn as Manon, another singer well-groomed by SF Opera to become a potential new star. I reviewed her irresistible Musetta in last summer's La Bohème* and felt the excitement and promise of her being cast in her first title role at SF Opera.
Dehn acquitted herself vocally very well. Her light, pearly tone and champagne-bubbly coloratura provided one great, shining moment in Act III, in the Cours-la-Reine scene, when Manon appears in the full regalia of a courtesan who is the talk of the town. The production by Vincent Boussard is mostly conventional, but in this inspired scene Manon shows herself to the crowd on top of the two-tiered stage, balancing as if on top of a high city wall, held up by a bunch of balloons. Her new protector helps steady her dainty feet under a voluptuous frou-frou dress, adorned with feathers and flounces. Dehn jubilates, cajoles and coos with superb ease and coloratura panache before making her descent from the heights by floating down on the strings of her balloons.
In this scene, Ellie Dehn is the twin sister of La Bohème's Musetta, just more exalted and quite a bit richer.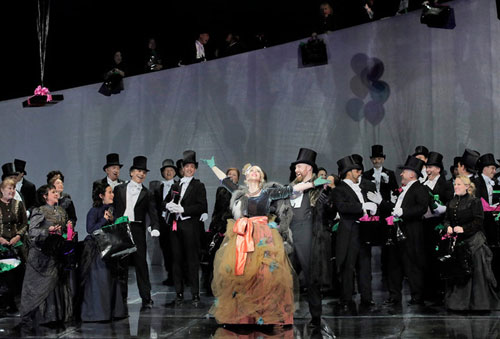 Dehn seemed happiest and most at ease in this incarnation of Manon, going full-out into her voice and the Soubrette character. In the scenes of Act I and II, she was charming without being touching in her still remaining innocence or her enduring fragility (compare Mirella Freni's rendition on YouTube). In the following St. Sulpice seduction scene (still in her full cocotte outfit) she hovered on the floor like a furry spider, inexorably roping in her prey. The scene impressed with the full blast of fatal "woman power," but the predatory interpretation seemed to be a different character, not connected to the Manon we had met in the previous scenes. Dehn is perhaps not yet the singer-actress who can draw up a complicated character and be present moment by moment in her acting; instead, it was notable that she often held back in her acting, perhaps to protect her voice, providing a medium dose of engagement.
It didn't help that the stage set by Vincent Lemaire was most of the time a vast emptiness, with few moments when the light dimmed to spread some "atmosphere." It was the intent of the director to mix different epochs and costume styles in order to show the timeless quality of Manon's story, rather than stick with the 18th century intended by Massenet. But this modernist empty space made intimacy between Manon and Des Grieux difficult. Also, perhaps for this modernist touch, Fabiano again appeared with a shaved head as he had in Don Carlos. I may be biased, but Des Grieux might have been a more romantic hero with hair, even the long hair and wig of the 18th century.
A few scenic ideas stood out for me. In her ambivalence over betraying Des Grieux, Manon dragged a chair behind her across the stage as if it were the only thing to keep her from flying away. In the long gambling scene, the most potent representation of the perverse lure of pleasures was an unnamed dancer in a corseted dress, with a long cigarette holder and modern sun glasses, who crossed the stage by slowly turning and turning around herself as if on a narcissistic narcotic trip. Manon also appeared in an exquisitely sexy dress, all dark velvet and silk, with a red corset-ribbon in the back (costumes by Gary Marder), but it was the dancer who caught the mood and stole the scene.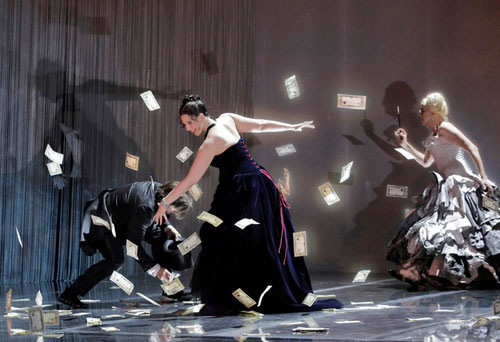 The casting and treatment of the secondary characters was luke-warm. Manon's rich patrons were mere caricatures without a bite; Des Grieux senior a stereotypical serious gentleman; Manon's cousin and pimp Lescaut a colorless cypher. Manon's cocotte friends were charming comme if faut and chirping at moments like Rheinmadens.
If under Boussard's direction Ellie Dehn's Manon never quite grew into a coherent, believable or truly touching character, the same to some degree was the case with Michael Fabiano's Des Grieux. In his case though, it is harder to explain. His flawless vocal beauty and dramatic intensity can easily fool you into believing his character. Anything super intense touches you, right? And yet, I was not entirely convinced. There is still some of the physical awkwardness and stiffness that marked his Don Carlo (or his Alfredo in La Traviata at the Met). But Fabiano is still very young and could probably overcome this physical handicap if he decided not be satisfied with his vocal endowment.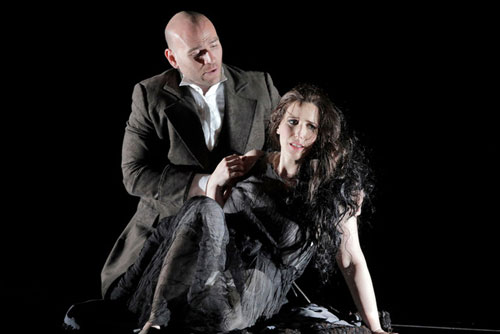 A certain mystery for me remains attached to the impression Fabiano made at the National Council Auditions where he performed Lensky's aria of death premonition "Kuda, Kuda" (Eugene Onegin) and a dramatic aria from Puccini's Le Villi, both outstanding, riveting performances. In hindsight, was the concert-aria that reduces body movement and acting perhaps the ideal medium to highlight the gifts of the young singer? I'd like to imagine that there are roles – like Lensky perhaps, or Herman in The Queen of Spades, that would welcome a certain physical awkwardness in the tenor role and make Fabiano the ideal cast. Until he performs a role that is "made to order" or seems written on his body, we will have to wait for Fabiano to fully mature into the greatness he promises.
* La Bohème - http://www.scene4.com/archivesqv6/2017/sep-2017/0917/renatestendhal0917.html