[Epigraph:]
"If at first you don't succeed -- try, try again."
~An All Too Common Wisdom
For this August, my calendar indicates a solo exhibition of my paintings in the Berkshires, in Western Massachusetts -- where nature is green (often evergreen) and art is fresh and often tied to nature. That area, specifically the old industrial town of North Adams, also houses one of the largest museums of contemporary art -- Mass MoCA. It's a popular summer destination and is certainly worth a trip. However, to my chagrin, the wonderful contemporary art gallery my show was scheduled in, is no more -- the building is being sold and completely remade... perhaps mirroring our world, now seemingly in extra flux.
What I planned to exhibit there, was something of a series of never before seen work, all painted in 2021. I don't know whether our preceding, fully pandemic year of isolation and slow re-engagement contributed in some subterranean way to the paintings' look or content, but they certainly came out differently. The series featured whole expanses of bold red color, in unusual for me prominence and profusion; I called it simply my Red series.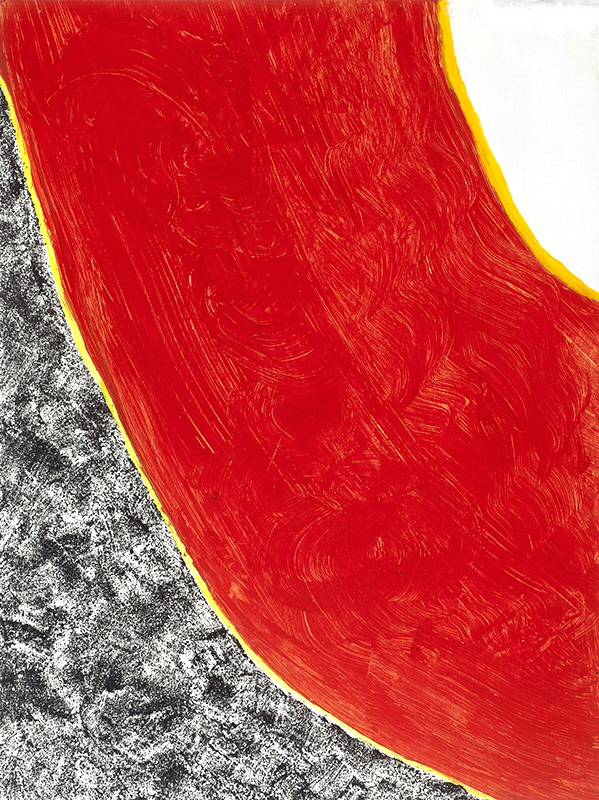 "Flow (Pele's Breath)", 40 x 30 in. (102 x 76 cm),
Acrylic & mixed textural media on wood panel, 2021
(A note for the readers who enjoy reading footnotes:
Pele = Hawaiian goddess of fire and volcanoes;
I hold considerable respect for her...)
Not unexpectedly, my Red series also utilized a lot of textural materials -- resulting in a concrete, matte, touchable surface that hugs an encountering eye and in which it could be happily lost, as it follows along the lines of kinetic force.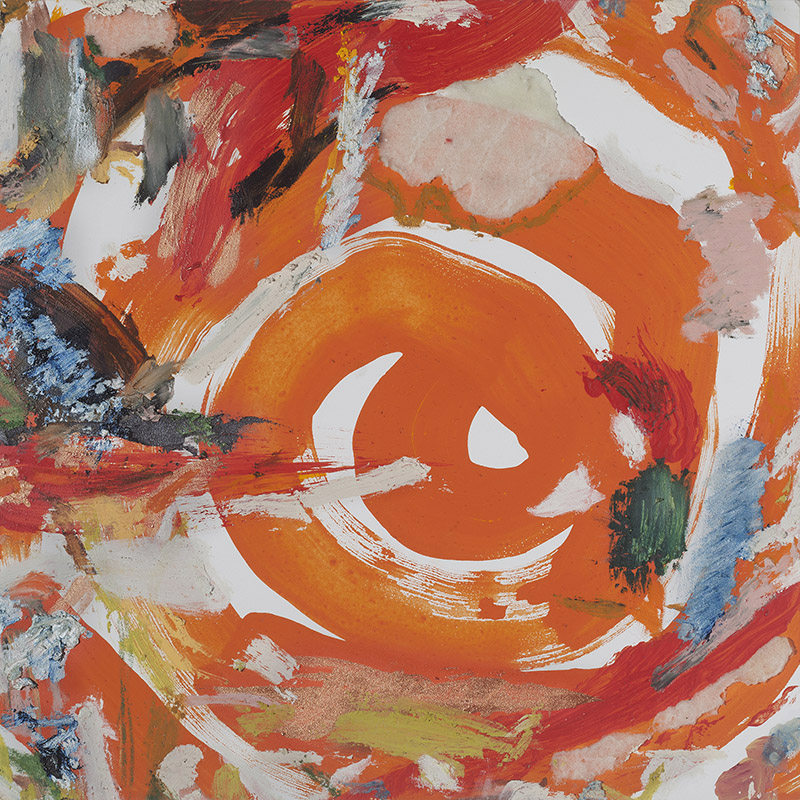 "A Circle Is a Spiral", 18 x 18 in. (46 x 46 cm),
Oil stick, acrylic, & mixed textural media on wood panel, 2021
The sheer pressure of this charged active color makes even the more minimal compositions full of restless energy.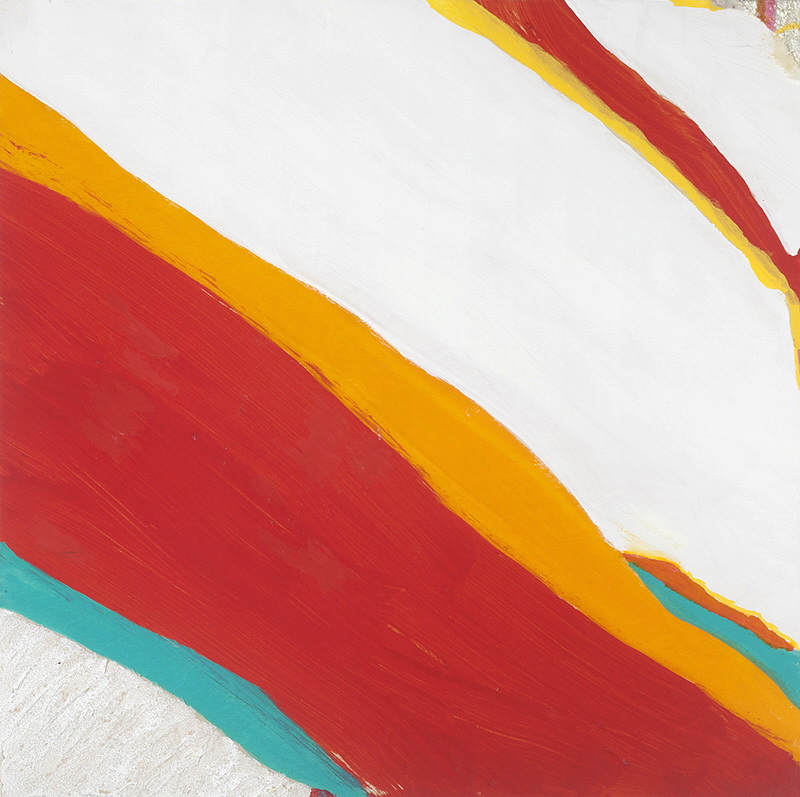 "Wild Born" 20 x 20 in. (76 x 61 cm),
Acrylic, glass beads and textural media on wood panel, 2021
By the way, "Wild Born" is already being used as a cover of a cutting-edge jazz album produced this year and featuring terrific Canadian and US musicians ("Nothing to Fear" by New Language Collaborative with Ellwood Epps)!
...To be continued in upcoming issues...