It was not a coincidence to have this interview between me and the photographer Wan Fazri, whom I have known for more than ten years. I was so sure he probably didn't expect to talk to me that much. I often request his photography works to accompany my own writings. I follow his work in various magazines and pictures in some exhibitions in Thailand. And later I saw his name and work among photographers with Dr. Rangsit Thongsamak, the president of the Nakhon Si Thammarat Provincial Photography Club. I wrote an interview with Dr. Rangsit titled Due to Life and Love in the Scene4 October 2014 issue, almost 10 years ago. Dr. Rangsit is from Prince of Songkla University, a public university in Thailand. In my opinion, a physician is an exemplary person who can effectively manage his career and hobbies. As a freelance photographer, Dr. Rangsit and his team collaborated with the Tourism Authority of Thailand by photographing landscapes, people and interesting Thai folk activities. In addition to this, they also helped the victims of flooding in many areas of Thailand.
The day I asked to interview Wan Fazri, was the day that I myself had a feeling of excitement, not sure if I could interview him, because it was less than a week before I saw the pictures he sent me that he had undergone surgery. And it turned out to be the day he stood on a boat in the middle of the Mekong River to follow a man named Tono Pakin Khamvilaisak, swimming between the coasts of Thailand and Laos. Pakin Khamvilaisak Is a famous singer and actor in Thailand who organized an activity called "One Man and the River" where one person swims, and many people swim along the Mekong River crossing to Laos to raise funds to supply medical equipment to Nakhon Phanom Hospital, Thailand, and Khammouane Provincial Hospital, Lao PDR. The latest donation total is 62,821,340 million baht.
I saw the intention and the vision of Wan Fazri. Starting from a long time ago there are many impressive images: the image of an old monk giving alms in the morning; on the way back to the temple, there will be a tricycle that an elderly Muslim man comes to take back to the temple with the smiles of people who look around long ago, as well as Tono's swimming day to raise money to help Thai hospitals and Lao Hospitals on a new path. Despite his surgery, he did not change or postpone the trip. I can call him the real Hectic Photographer (a photographer who can handle chaos) nowadays.
JY . Please tell us about your life. and your family
WF . I have been called by many names since I was young until now. People in the close family call me - Wan Fazri. When I was in school, my friend called me Toh Wan. I just used the word, Toh.
Wan is a lineage related to religion, a religious leader or commoner married to the son of a king.
My Wan is from a family lineage that has been around for over 400 years. My mother is of royal lineage in JohorMalaysia.
Fazri means dawn.
Wan Fazri is a Muslim religious name, used when studying in Malaysia. I never attended a Thai school but was born in Sungai Kolok, the largest border trading area in the Narathiwat province. I completed my studies in Malaysia.
My father has a shipping company sending goods from Thailand to Malaysia. My father appointed me as a deputy manager since studying at the level of Mathayom 3 in Thailand. I started working for my father at the age of 13 by writing documents, printing out Malaysian tax invoice forms, checking stock and controling truck loading across the border. including carrying stuff on a motorcycle to drive to Malaysia .It's four o'clock and I'm already carrying stuff. Finish work at six o'clock in the morning, and get on the bus across the border to study in Malaysia.
I have four siblings, three boys, I am the second son, and my youngest sister Now I have one daughter and one granddaughter.
JY . Tell us about your photography work.
WF. I never opened a shop or a teaching workshop. After going on a trip with a western photographer in Taiwan I took people to take pictures in the Budo Mountains and then got a fever and chills while flying to meet my girlfriend in Bangkok and had to go to the ICU. Stayed in the hospital for several days.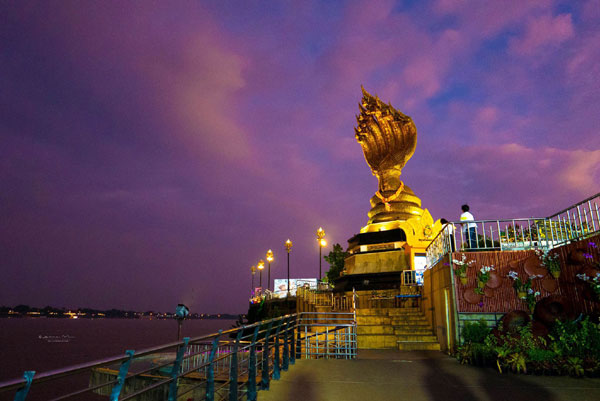 I never attended a formal workshop or photography class. One trip in Taiwan with a western photographer, but he didn't teach much, though he inspired and encouraged me to think before I do anything. Don't pay more attention to the camera than your own thoughts.
I don't like contests because they are contests. I don't like competitions. When there is competition, it lacks independence. It may sound strange. It's not that I don't like people deciding on my image. I'm even glad that people come to comment. But the key point is freedom.
I used to submit to contests. There was one time in Nakhon Si Thammarat that I got 1 out of 10. It was fun and uncomfortable. They gave me three hours. For the first two hours, I slept under the Bodhi tree and couldn't think of anything. Just got a picture of the last curve.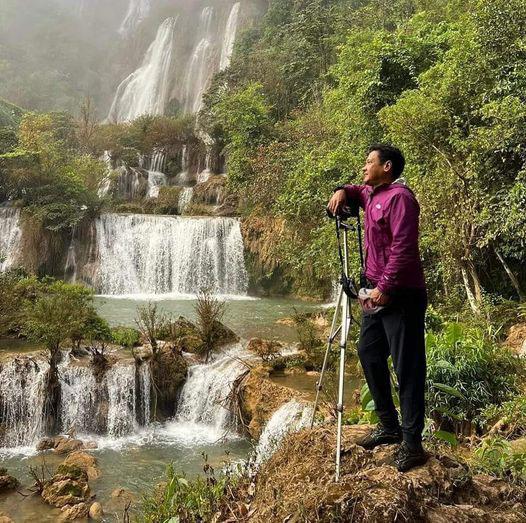 A thrilling travel experience was when going to Papua Island. The guide who drove the tour kept telling stories. I asked if people around here still eat people, and he replied that he didn't eat, but his father
did. This made me tingle in my spine for about 5 seconds before asking further. The driver stole money from my pocket and hid it in the dashboard. My girlfriend was suspicious because 300 USD in the wallet was missing . Made me forget my stuff and I asked for the keys to the car. I searched the whole car and found the money in the hood of the car. I don't know if it was his stupidity or my luck that he just hid the money there. My girlfriend pretended to be sick and asked to cancel the trip and immediately drove back to the accommodation. and sent a message to inform the accommodation in advance about what happened This story teaches not to trust a guide no matter how good -looking or reliable he is.
JY . Tell me how you decided to become a member of the photography club of Nakhon Si Thammarat Province
WF . I got my own camera in 2013. The first three years were the worst three years. Because I didn't approach teachers, I thought taking photos was easy. If you have a camera, you can take pictures. After
that, I started following adults in the photography industry on Facebook. My idol is Dr. Rangsit Thongsamak. I can only follow him, I can't ask to be a friend. The doctor's friends have reached 5000.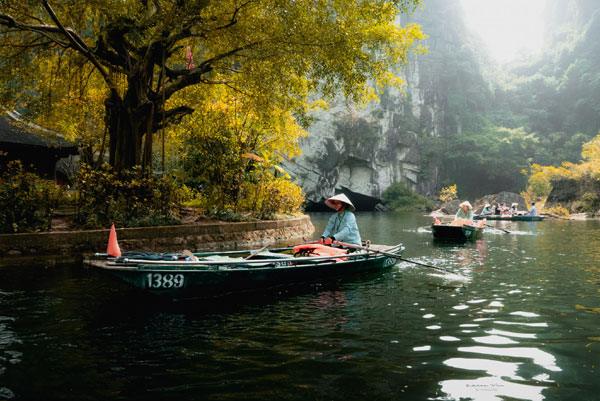 I learned about the direction of light from the doctor's pictures. Never talked or met him. Looking at the picture, looking at it, thinking about it, looking at it, and doing it. If I say that this point is a leap forward for me, I can call it that. It was speaking in the language of images until meeting the real person (before Covid 19). Therefore, I was honored and we went to take pictures in Tha Sala District, Nakhon Si Thammarat Province together.