[Epigraph]
"...And yet, there is LOVE in the world."
~ CS Lewis "That Hideous Strength"
Yes, finally, the impatiently awaited arrival of Spring to our northern parts! With it comes The Earth Day and the many art exhibitions that sing the landscape, that cradle the environment in a more caring embrace.
Our climate will never be the same, not in our lifetime -- or in our children's children -- well beyond our usual endurance of change, beyond the habitual sullen acceptance, with our environment actively reshaping all that is quotidian. Will our own attitudes change in time, ask the artists, ever attuned to our Zeitgeist, ever slightly ahead of the present.
Meanwhile a couple of my own paintings this spring will take part in this rite of renewal. They will be exhibited in the two shows sponsored by our local environmental artists' group (S.H.E. = Shared Habitat Earth).
"Perelandra" is one of 3 panels of the same size, painted around 2017. In my initial design, they were supposed to comprise a single 3-part painting. But that was not to be; each went its own way, one even turning 90 degrees to horizontal and seemingly visually expanding ever further, becoming one of my favorites. As for "Perelandra" itself, you may recognize its borrowed title -- from a superb novel by CS Lewis, the middle part of his "sci-fi" trilogy, symbolic and redolent with wild, nearly unrestrained beauty... .
So perhaps it is with this painting, in and out of this world, reaching for something rarely seen, more felt: the sound, the vibration beneath the simple appearance of things. Undoubtedly all of the experience of being an abstract colorist helps -- to look for and find such places in oneself and in the world before us -- the world now fraught with more than ordinary dangers, the world unfolding itself in dew before our eyes every Spring, with yet another promise of forgiveness, another gesture of head-spinning, drunken celebration.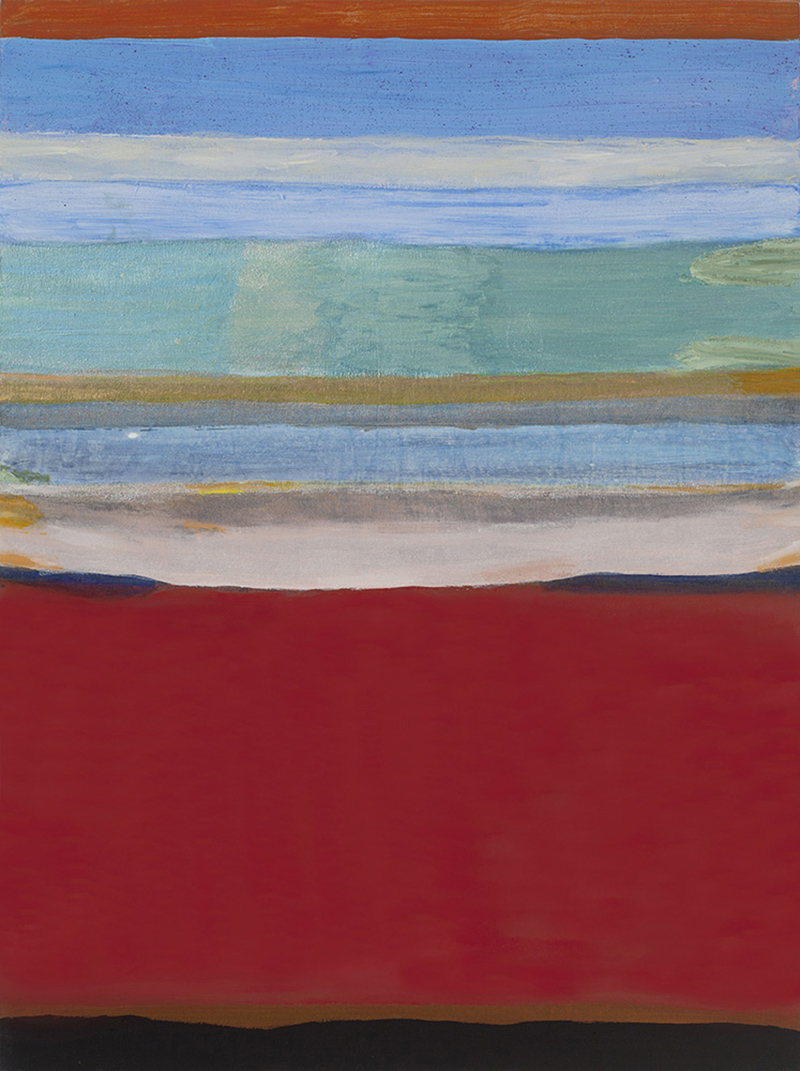 "Perelandra", 40 x 30 in. (102 x 76 cm),
Oil stick, acrylic & lacquer on wood panel, 2017
In paintings, the underlying patterns of Nature are often revealed in the Golden Section, in the sacred ratios, in the poignant pregnant colors of the earth. My second painting being exhibited this spring is more about such rhythms, rising as pattern from deeper reservoirs of cultural inspiration... perhaps its vibe is akin to the ballet music of Stravinsky (so long as we mention Spring), as interpreted by the choreographer Pina Bausch. "The Impermanence Spiral" made its debut a year ago in a NYC art gallery, and will now be seen in Boston for the first time.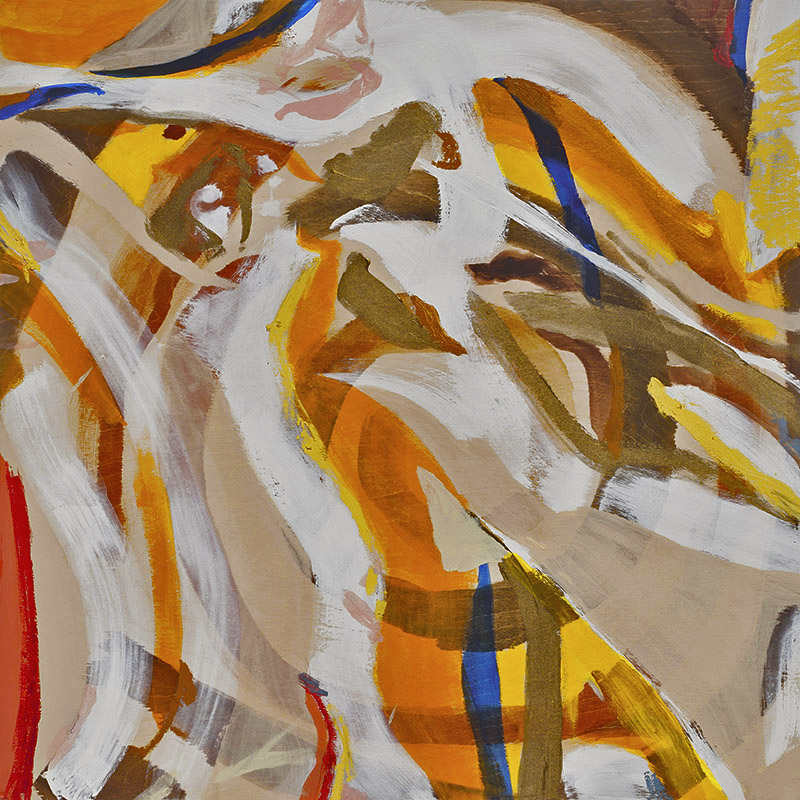 "The Impermanence Spiral", 36 x 36 in. (91 x 91 cm),
Oil stick & acrylic on wood panel, 2020
Perhaps it is this Spring that shall awaken us all to the beautiful, fraught and eye opening pattern of our destinies.