The cinema has been a crucial part of Thai culture for more than a century. It is one of the most important arts in Thai life. And one of its most important artists is Prince Chatrichalerm Yukol whose professional name is Tan Mui. He is one of Thailand's pioneering filmmakers. He was raised in a film family (his parents were co-founders of Lavo Motion Pictures) and sent to UCLA in the U.S. for his advanced education. There he majored in geology and minored in film studies. Among his classmates were Francis Ford Coppola and Roman Polanski and he apprenticed under director/producer Merian C. Cooper ('Mighty Joe Young,' 'The Quiet Man,' 'Little Women').
When he came back to Thailand, Tan Mui began working for his father. Breaking away and trying to make it on his own, he made his first feature film in 1971, It Comes With The Darkness. In 1972, he made Dr. Karn, based on the award-winning writing of Suwannee Sukhontha.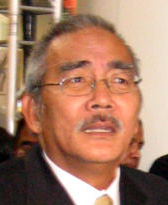 It is the tragic story of a good physician who worked in a rural area of Thailand and fought the corruption of the government until he was murdered. The production by Tan Mui motivated the students and the public to realize the aspirations of a new, young generation that wanted to bring justice back to their society.
In the darkest time before the revolution of the students and Thai people in 1973, Tan Mui still helped to motivate the society with the film, Hotel Angel. This award-winning feature portrayed a poor girl who was forced to quit her job because of the unstable economy and became a prostitute in a big city.
In 1974, there were conflicts among political factions of the students after the defeat of tyranny-government. Tan Mui made a film called The Violent Breed which examined the confusion and misunderstanding in struggling families. But the society changed and the military revolted once again. The imprisoned students fled to the border of Thailand or to neighboring countries.
In 1976, he created Last Love showing the painful love of a couple, unaccepted by their families. This was a film that explored Thai society and the yearning for freedom of the younger generation—a love drama that people, still suffering from political chaos, did not want to think about it.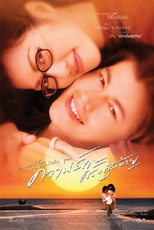 The film came from a novel by Suwannee Sukhontha, who was married to a famous watercolor artist. Then they were divorced. So she used her own life experience to write the novel. The female protagonist was a widowed artist who fell in love with a younger man. She was older and had four children. At that time, Thai society did not accept this kind of relationship. The result was heavy protest and criticism. If a woman was older and widowed , she could not expose her new marriage with a young man. It was simply unacceptable. This movie was remade and released in 2002. By then,Thai society had drastically changed. Now, this relationship and love was finally accepted and possible in Thai life.
Whenever Tan Mui directed love drama, he could see the abstract turned into concrete and showed it to movie viewers. He gave a new sensation of social change to people. A story of a man in the movie Taxi Driver (Citizen I) (1977) and Freedom of Taxi Driver (Citizen II) (1984)proved that people like to see the inequity in society. The films influenced many famous directors to turn to this kind of film. When the country had more democracy, gentler movies about education and adolescence as well as comedy become more popular. Somsee (1986) showed a kind teacher who persevered to teach morality to her students. This film impressed audiences deeply. Many actors and Tan Mui received awards for this film.
The Movie Daughter (1996) and Daughter 2 (1997)also received awards. But beginning in 1997, many foreign movies from Japan and Korea flodded into Thailand, especially "ghost" movies which were extremely popular. This prompted Thai directors to make B-grade ghost movies to compete with the foreign films. Not Tan Mui. He began work on a historical epic, The Legend of Suryothai.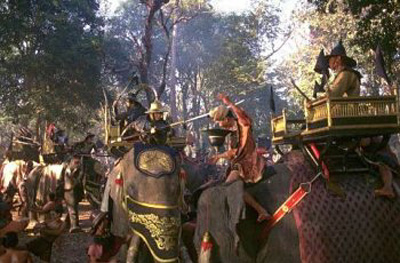 It took nearly seven years to produce this film and it was one of the most lavish and costly productions in Thai film history. Most of the production budget was underwritten by the Thai royal family. In a sweeping panorama, it depicts the story of a legendary 16th century Thai queen who sacrificed her happiness to marry a king she did not love and sacrificed her life in battle to protect her husband and her country. Highly melodramatic, the film spared no detail in displaying the culture and architecture of the time. Along with its music, the film is famous for its stunning battle scenes with battalions of military elephants. In 2003, Tan Mui's colleague, Francis Coppola, re-edited the film to a more compact version for foreign distribution. It has been exhibited throughout the world.
Tan Mui's latest production, King Naresuan opened this past January. But only Part 1. There are two more parts to follow. It is a more lavish and expensive production than Suryothai. As a trilogy, this film epic is expected to take its place at the pinnacle of Thai film.
Tan Mui is a prince who was born to be a film director.