Here at Scene4 Magazine, we are all writing about the arts because we love what we are experiencing. Some of us have even written books promoting our passion for the arts, but this negligent author would wager few of us have paid attention to a unique national award for arts writing that carries a handsome purse of $10,000.
In 2014, the Marfield Prize, a relatively new honor for American letters, presented by the Arts Club of Washington will make its eighth annual award in May for a book first published in the United States in English in 2013. Books must be deemed accessible to a general audience because the endowers of this prize wish to promote the arts to everyone. Not considered are technical, academic, or multi-authored books as well as translations and art catalogs. Submissions for books published or to be published in 2014 can be submitted as early as June 2014. Best of all, books can be submitted by the publisher, agent, or author and there is no entry.
One winner who particularly caught this writer's attention was Brenda Wineapple for her book White Heat: The Friendship of Emily Dickinson and Thomas Wentworth Higginson. This book is a favorite of the Coursera Modern Poetry MOOC students because the poems of Emily Dickinson, along with those of Walt Whitman, serve as the foundation of the curriculum. Wineapple, who is an independent scholar with a fluid, easy-to-access style, won the Marfield award in 2008 when it was called the Washington Arts Club Award for Writing about the Arts. She split the prize, which was then a purse of $15,000, with co-winner Michael Sragow, for his book Victor Fleming: An American Movie Master.
Recently, Wineapple, author of four nonfiction books, was on tour promoting her 2013 American Civil War book Ecstatic Nation: Confidence, Crisis, and Compromise, 1848-1877, but this writer knows her best for Sister Brother Gertrude and Leo Stein, a book published in 1996 that comes in handy for studying Gertrude Stein's long and difficult love poem Tender Buttons.
Here is the list of winners and judges by year:
2012
Anne-Marie O'Connor, The Lady in Gold: The Extraordinary Tale of Gustav Klimt's Masterpiece, Portrait of Adele Bloch-Bauer (Knopf, 2012)
Judges: Sophy Burnham, award-winning playwright, novelist, and nonfiction writer; Grace Cavalieri, author and poet, and who produces "The Poet and the Poem from the Library of Congress" for public radio; Ira Silverberg, literature director at the National Endowment for the Arts.
2011
Yaël Tamar Lewin, Night's Dancer: The Life of Janet Collins (Wesleyan University Press, 2011)
Judges: Sophy Burnham, playwright, novelist, and nonfiction writer; Ted Libbey, critic and author; E. Ethelbert Miller, poet.
2010
R. Tripp Evans, Grant Wood: A Life (Knopf, 2010)
Judges: Michael Martone, professor of English and director, Creative Writing Program, University of Alabama; E. Ethelbert Miller, poet; Katherine Neville, novelist.
2009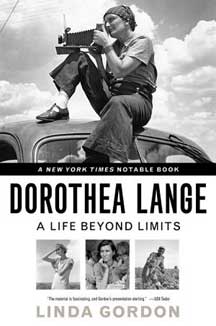 Linda Gordon, Dorothea Lange: A Life Beyond Limits (W.W. Norton & Company, 2009)
Judges: Richard Ford, novelist; Marita Golden, novelist; Molly Peacock, poet.
2008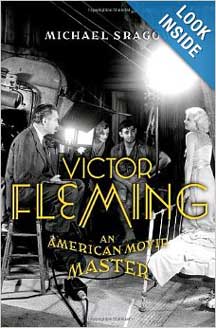 Michael Sragow, Victor Fleming: An American Movie Master (Pantheon Books, 2008)
Brenda Wineapple, White Heat: The Friendship of Emily Dickinson and Thomas Wentworth Higginson (Knopf, 2008)
Judges: David Kipen, author and critic; Linda Pastan, poet; Reynolds Price, novelist.
2007
Jenny Uglow, Nature's Engraver: A Life of Thomas Bewick (Farrar, Straus & Giroux, 2007)
Judges: Jamaica Kincaid, novelist; Nancy Pearl, author and librarian; Robert Pinsky, poet.
2006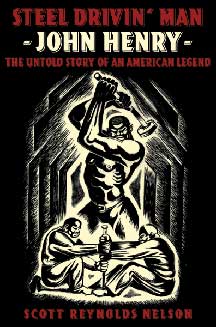 Scott Reynolds Nelson, Steel Drivin' Man—John Henry: The Untold Story (Oxford University Press, 2006)
Judges: Alan Cheuse, novelist; Rita Dove, poet; Joyce Carol Oates, novelist.
The newest known Marfield winner Anne-Marie O'Connor, while author of only one book, is a veteran foreign correspondent who has covered military actions in Latin America for Reuters and written on political and cultural topics for the Los Angeles Times, Esquire,The Nation, The Christian Science Monitor, and The Washington Post. She also co-created an award -winning documentary on the repression of mural artists after the 1973 military coup in Chile.
A brief glimpse of "Part One: Emancipation" of The Lady in Gold: The Extraordinary Tale of Gustav Klimt's Masterpiece, Portrait of Adele Bloch-Bauer, a story about what happened to Klimt, his masterpiece, the high society woman who sat for it, and turn-of-the-century Vienna, reveals a landscape of a broad spectrum of the arts—theater, poetry, possibly dance as well as painting.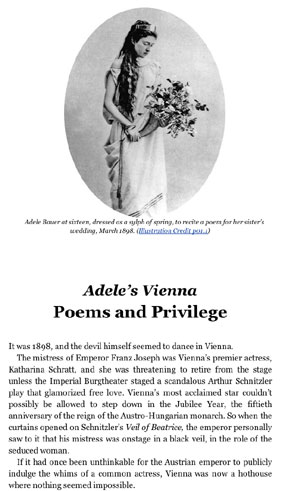 Among the eight books receiving the Marfield Prize, three deal with applied visual arts, two for literature, and one each for dance, photography, and film. The Arts Club of Washington has not yet awarded a prize to a book on music or theater arts. Among the finalists have been such titles as A Fine Romance: Jewish Songwriters, American Songs by David Lehman (2009) and The Rest is Noise: Listening to the Twentieth Century by Alex Ross (2007). However, among their choices of prestigious judges, the Arts Club will need in the future to pick some music and theater professionals—composers, musicians, opera and stage directors, etc. One additional note is that the administrators of the prize are open to cross-genre arts books as well as new art forms that include video and performance.
What this writer likes about the list of winners is the mix of veteran writers (some of these winners have won many awards, including multiple awards for their Marfield Prize-winning book) and newcomers. The 2011 winner, Yaël Tamar Lewin, is new to book publishing. Lewin's website promotes her biography on African American dancer Janet Collins so prominently on the front page, that her own biography— writer, editor, choreographer, and alternative medicine practitioner—gets lost.
Members of the Arts Club of Washington are invited to read and vote for entries to the Marfield Prize as round one of the judging process. Member recommendations help cull the entries leading to the finalists that are delivered to the three judges who read each of these books. For the 2012 entries, judges read four books. In every way, the Marfield Prize seems to be run equitably.
With more than 2,400 entries submitted each year to the 97-year-old Pulitzer Prize (also a purse of $10,000 for books in 21 categories but none of those categories specifically for arts writing), writers with new nonfiction books published in the United States should pay attention to the Marfield Prize. Last year there were 50 some books considered for this award.