For many decades, Pongdej Chaiyakut devoted his time to continuously create works of art. On occasion, I met him in many opening ceremonies of art exhibitions at the Chiang Mai University Art Center. He has been a dean of the faculty of Fine Arts, Chiang Mai University (CMU) for more than 12 years. It is more than apparent that he generously supports private organizations and freelance artists by hosting art exhibitions at CMU Art Center. I know that printmaking is a most passionate art for Professor Pongdej and I can see striking differences between his works and the works of others. It is his intention to reflect an uncertain society in the present as we are still searching for the right solutions.
I had an appointment to Praewa Studio where Professor Pongdej accommodated visiting artists from all over the world who came to do workshops or to be guest lecturers at the university. I walked through the studio and saw fascinating prints on the wall. Many of these were made when he went to train in Poland after he received bachelor's and master's degrees from Silpakorn University.
The Last Supper
Notable awards
- The third prize (Print) from 29th National Art Exhibition
- Bangkok honorable prize, Art Exhibition from Bata Co., Ltd.
- Poland embassy grant 1987-1988
- Freeman Fellowship USA 1998 (Virmont Studio Center)
- Selected Artist for Project in cerebration of King 6th cycle Birthday Anniversary 1999
JY: Could you tell us about yourself?
PC: In my childhood I loved to create artworks and when I grew up I went to study art at Chang Sin College, Fine Arts department. I received my bachelor's degree from the faculty of Fine Arts, Sculpting and Prints, Silpakorn University, Bangkok. After that I became a lecturer at both Chiang Mai University and Rajamangala University of Technology, Lanna for a while. Then I decided to further my education at Silpakorn University again for the second time. After I finished my master's degree there, I received a scholarship from the government of Poland to study printmaking at Krakov, Poland. During my time in Europe, I took some short trips to many countries such as France, Italy, Holland, Yugoslavia, Germany and Austria.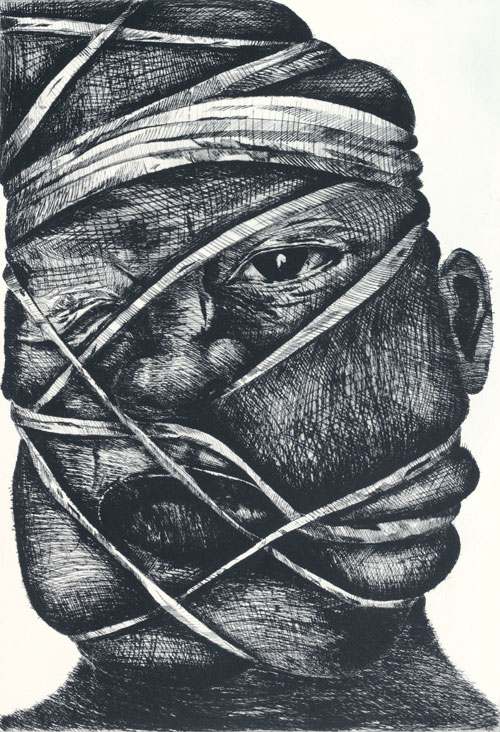 At that time Poland was a socialist country. It was so different from the present. People queued in long lines to buy basic necessities and many of them were very poor. Most of my works at that moment reflected the society, its politics and economics. In 1988 I exhibited my works at three places in Japan and also at the Youth Art Gallery in Hiroshima Prefecture, Japan. I would call this: "a one man exhibition". From 1979 -2014, I went to show my works in Thailand and other countries. In particular, I visited Japan many times to host my exhibitions.
JY: Please tell us about Praewa Art Studio
PC: This studio was built to collect my works as a private art gallery. There are free accommodations for visiting artists from around the world. Artists who come to Chiang Mai can have a place for meeting and working together. During this time there are foreign artists from Japan, Germany and Poland. Some also help with academic projects for Chiang Mai University.
JY: As a commentator and artist, what do you think about arts in Chiang Mai?
PC: In my view, contemporary arts in Chiang Mai are so much different from the past 30 years. Local and foreign artists exhibit their works throughout the year at CMU Art Center and other private art galleries in Chiang Mai. It could be said that Chiang Mai became truly the city of contemporary art. It is my job to provide assistance on behalf of Chiang Mai University.
I was the one of the people who supported Chiang Mai city to be listed in "the tentative list". Soon Chiang Rai Province will be the place that connects many nations around the Mekong River. Moreover, Mae Fa Luang University in Chiang Rai will open a new course "Creative Art and Design". Chiang Rai Province has many interesting sites for Art and Architecture. We can see and visit well-known art galleries and museums such as Baandam Museum of Thawan Duchanee and Wat Rong Kun temple of Chalermchai Kositpipat.Art Bridge Chiang Rai ,There are more activities all through the year. I found ChiangRai has set an "artists road" for a long time.