From 1949-1962 Robert Freson worked as the celebrated photographer Irving Penn's assistant in New York City before embarking on his own independent career. In those years Freson learned many of Penn's methods and devices, as well as making contacts with a large network of clients and publishers who would enable him to found his own studio. Both men made their mark on late 20th century portraiture, photo journalism, and fashion photography. Penn died in 2009, and Freson now lives in Harpswell, Maine. A well-selected exhibition of their work, Photographic Lives: Robert Freson, Irving Penn, and the Portrait, at the Bowdoin College Museum of Art explores their interconnections and cross-pollination.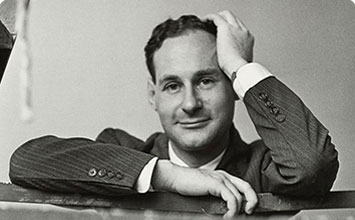 Irving Penn was born into a Russian Jewish immigrant family in Plainfield, NJ, in 1917 and studied art at the Philadelphia Museum School of Industrial Arts (now University of the Arts) under Alexey Brodovitch, who mentored him as a photographer at Harper's Bazaar. In 1940 Penn took over Brodovitch's job at Saks Fifth Avenue as art director. After a year of traveling the U.S. and Mexico and painting, he returned to New York and worked at Vogue, where his first cover photograph appeared in 1943. He served as a photojournalist and ambulance driver in World War II before founding his own studio in New York City in the 1950s.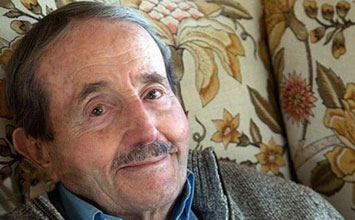 Robert Freson was born in 1926 in Belgium and emigrated to the United States after World War II. He had $100 in his pocket and a dream to become a Look photographer. Quickly realizing that he would have to build a resume first, he took the position as assistant to Irving Penn. After thirteen years with Penn, he left to become a freelance photojournalist, contributing to such publications as Look, Esquire, National Geographic, and London's Sunday Times.
Their styles converged in many ways: their clean, modern approach, their cool scrutiny of subjects, but where Freson liked to use props and elements that represented his subjects' personalities, Penn stripped away all extraneous detail, focusing solely on the image itself. He was the first photographer to set his subjects against a simple grey or white background. His compositions, shot in the studio, are sparse and highly organized, and his prints are notable for their deep contrast and clean, crisp look. Freson preferred to work outdoors and on location placing his subjects in environments familiar to them.
The Bowdoin exhibition captures the individuality of each artist. In the first gallery devoted to Penn's work, there is fine cross-section of fashion photography, portraiture, and still life. From his travels to Peru he photographs Cuzco Children, a boy and a girl who stand formally and frontally in the studio, leaning on a table, a dark grey drape behind them. Two arresting Vogue covers in stark black and white depict the model Jean Patchett wearing a wide brimmed hat with the collar of her dress mimicking the hat and her arms stretched out in an angular repetition – all of which gives the compositions the look of a minimalistic woodcut.
The second image of his wife model Lisa Fonssagrives in a voluminous harlequin dress has a modern commedia dell'arte feel. And then there is the brilliant portrait of painter Marc Chagall, who reclines diagonally across the image against a light grey background that makes him appear to float, much as many of Chagall's own images do.
Other Penn portraits are more generic and symbolic. The grouping of three worker images – the Sewer Cleaner, the Fishmonger, and the deep Sea Diver – each outfitted in his work clothes, carrying his tools, posed staunchly against plain backgrounds - conveys strength and vigor.
While all these are in black and white, the color still life, Broken Egg, catches the eye not only for its vivid hues but for the careful geometric compositions.
Freson's work often touches on shared themes, so the comparisons are fascinating. Several of his fashion images are given unusual contexts such as model Berkeley Johnson wearing an ermine coat and sitting on floating logs in China Creek, British Columbia, or the alluring mysterious image of Maud Adams in a glittery chiffon Valentino dress, could not be more different than Penn's. On the other hand, his color still life of Tagliatelle and Eggs with its careful patterning and vivid color does remind of Penn.
A number of his travel images are colorful portraits of people and places, such as the lineup of Irish Tinkers, scruffy boys and girls in woolens against a blurred background or his portrait of a gleaner in the fields, which clearly references Millet. Others that simplify and focus on the faces recall Penn a bit more. There is the wizened Welsh Miner with his leathery skin and cross-bow smile, or the lovely, pensive Sicilian Girl, or the old African—American man on his porch, his large gray moustache making the viewer focus on his features.
Freson often photographed celebrities, artists, and prominent people, and he brought to these portraits an introspection and intimacy that suggests a bond between photographer and sitter. There are images of the Swiss sculptor Diego Giacometti in his studio, Man Ray depicted as a reflection in his own mirror, Joan Mitchell in earthy engagement in her French studio, David Hockney at the drawing board for his Magic Flute sets, and the original image of Salvador Dali swimming with swans. But perhaps the most illuminating image is that of a color portrait of Marc Chagall and his wife Vava, captured in a totally informal instant where she buries her head and kisses his neck and he smiles radiantly. Night and Day from the Penn image.
Other celebrities receive a closer scrutiny such as the lovely closeup of Sophia Loren with beautiful face and eyes only or the atmospheric portrait of author Paul Bowles in Morocco. But perhaps the most illuminating image of Freson's vision is his image of his mentor Irving Penn, where the latter is shown in action pointing his lens. Penn returned the favor with a portrait of Freson and model Isabella at work. Each understood from where they were individually coming. Penn had written: "Very often what lies behind the façade is rare and more wonderful than the subject knows or dares to believe."
Robert Freson shared that wonder. Of his métier he said, "The greatest joy is the fact that you never know where you're going to be the net day. The surprise. The constant surprise."
That we continue to be surprised and amazed by this trenchant exhibition is testimony to that belief.
Photographic Lives just closed at the Bowdoin College Museum.