Although I was born in Melbourne, Australia, I lived in San Francisco for twenty-five years before returning permanently to Melbourne just two years ago.

In San Francisco I lived in the bayside suburb of Dogpatch. There is no definitive explanation for the name; popular hypotheses are:
• It was named after packs of dogs that used to scavenge discarded meat parts from Butchertown, a slaughterhouse district in the area.
• It was named after Dogpatch, the fictional middle-of-nowhere setting of cartoonist Al Capp's classic comic strip, Li'l Abner (1934–1977).
• It was named after the dogfennel that proliferates there.

Upon my return to Australia I took up residence in Williamstown which carried the nickname of Dogtown. In the nineteenth century, health inspectors would pick up stray dogs from Melbourne's CBD and dump them at the end of the train line in Williamstown.

Coincidentally, both homes face east and overlooked their respective
bays. Here are some views from each of those perspectives.

Rainbow, overlooking old cement works, Dogpatch
.


Apartment view, Dogpatch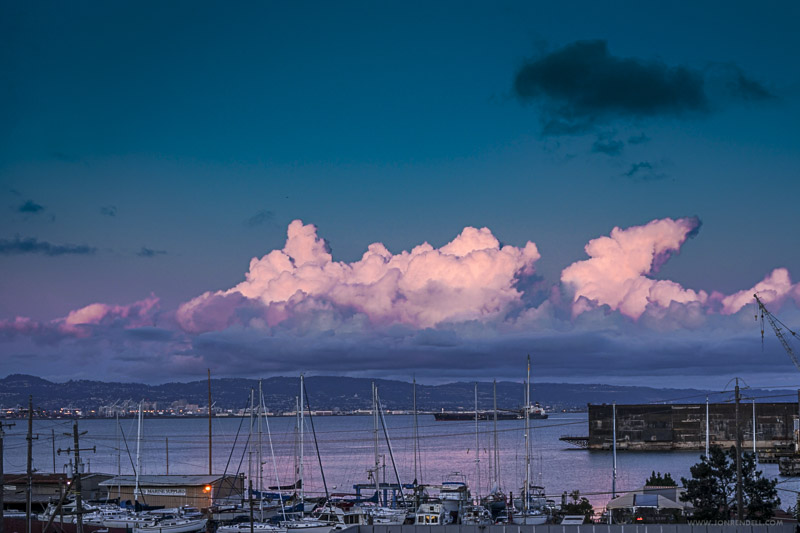 Sunset, Dogpatch



Sunrise, Dogpatch



Rainbow, Williamstown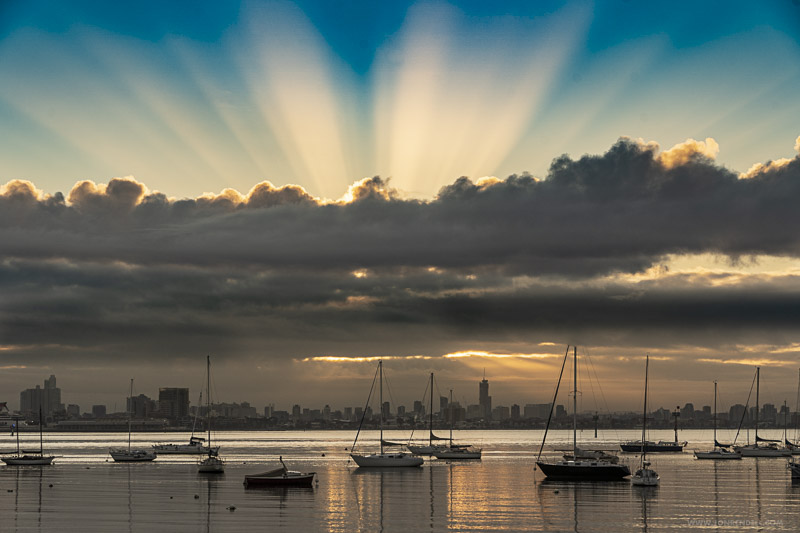 Sunrise, Williamstown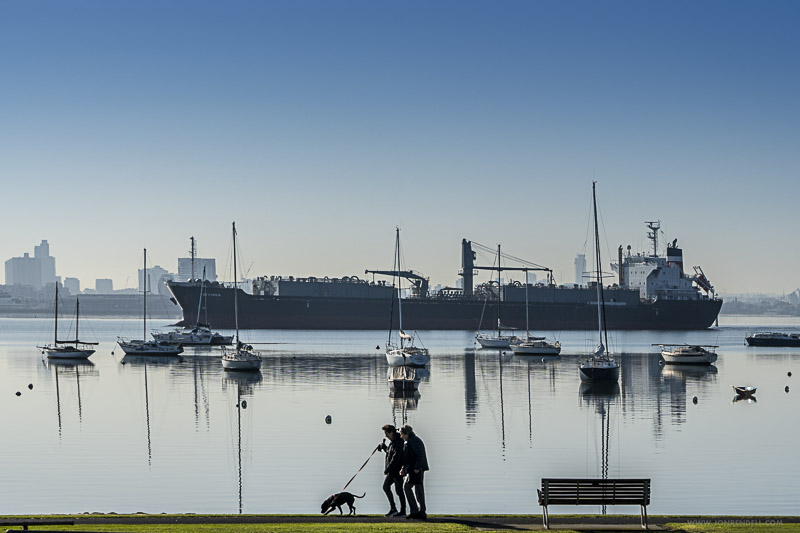 Walking the dog, Williamstown