They almost feel quaint, those black & white photographs of the past century, the B&W newspapers, the now ancient cathode-ray TVs that only showed B&W pictures.
These days we see our world in color. These days the artists dream in color! and have invented hundreds of different ways of using it (while b&w is now reserved for special emphasis).
My own work demonstrates several different approaches to seeing the world; this diversity is itself a marker of our age. From the very subtle to the most emotive, it's the color that reigns supreme.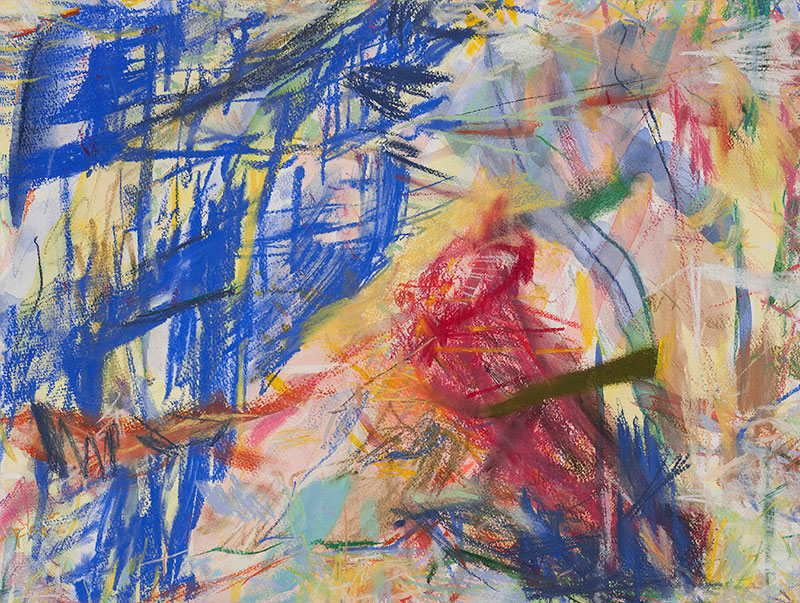 "Time as a Dimension", 15" x 20" (38 cm x 51 cm),
chalk, w/c stick, pastel, w/c on paper, 2015
All of my artwork in this month's posting is on paper, an irresistibly seductive to an artist, ancient material which has only improved in the modern age.
"The Undiscovered", 18" x 24" (46 cm x 61 cm),
chalk, w/c, pastel, pencil on paper, 2017
What an exciting time to be a color abstractionist painter right now!
The color revolution has taken place, the battle has been won. The future IS many colors, and the future is NOW!
"The Future Is Now", 24" x 16" (61 cm x 41 cm),
chalk, w/c stick, pastel, w/c on handmade paper, ca.2010
Cover Image: "Moving Heaven and Earth"
13" x 17" (33 cm x 43 cm),
w/c stick, w/c on paper, 2020