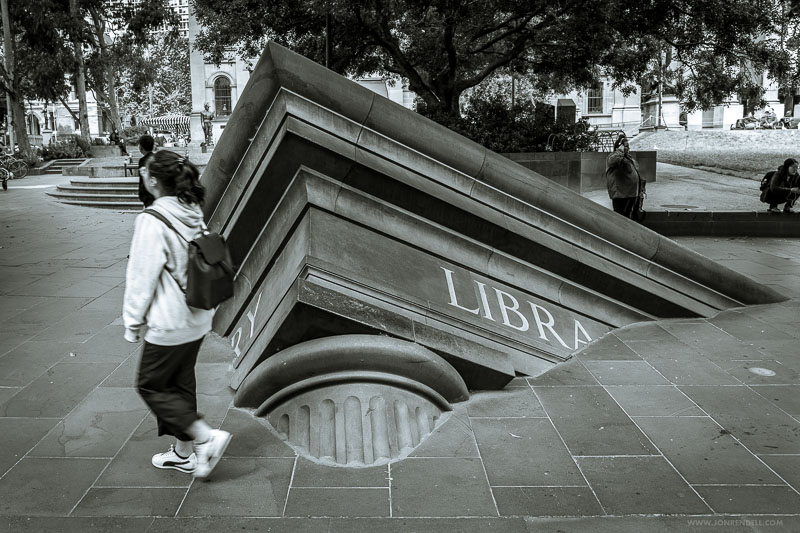 "Architectural Fragment" by sculptor Petrus Spronk, 1992, outside the State Library of Victoria
Turret of the Forum Theatre (Moorish Revival, 1929) as seen through the "cranked" geometries of Federation Square's architecture (2002)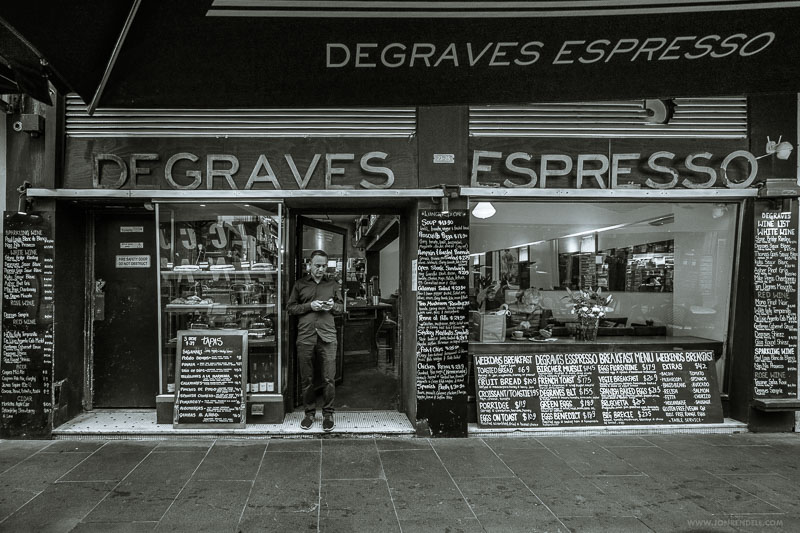 Coffee Culture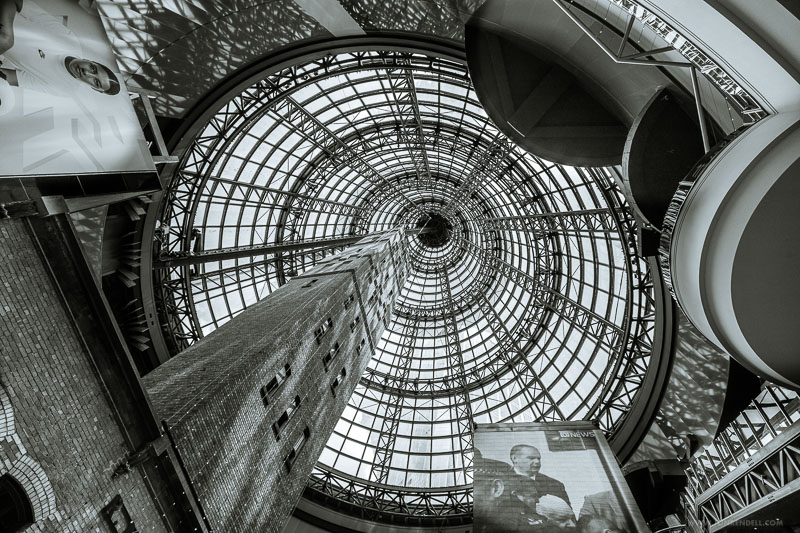 Melbourne Central Shopping Mall preserved an old shot tower (1889) in the CBD.
In a shot tower, lead is heated until molten, then dropped through a copper sieve high in the tower. The liquid lead forms tiny spherical balls by surface tension, and solidifies as it falls. The partially cooled balls are caught at the floor of the tower in a water-filled basin. The shot was primarily used for shotgun cartridges. The historic building was saved from demolition in 1973 and was incorporated into Melbourne Central shopping complex in 1991 underneath a conical glass roof.
Distinctive lights above Centre Place off Flinders Lane, viewed from Lustre Bar
Melbourne has over 40 laneways and arcades, home to a broad range of stores and eateries.
A punt ride through Melbourne's grand Botanic Gardens
The Arts Centre Spire juxtaposed with another view of Federation Square's geometric facade.
Fashion label 'ALPHA60' takes its name from Jean-Luc Godard's 1965 sci-classic Alphaville. Goddard's face looms large at the back of its Flinders Lane store beside St Paul's Cathedral.