The Steiny Road Poet asks, What do you do with secrets and other topics you can't talk about? Poets solve that problem by using coded language. Henry Crawford rachets up coded language several notches by putting his words and phrases into brackets, which he calls little boxes.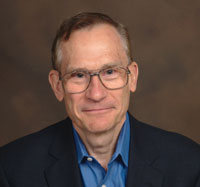 Ergo, every poem in his chapbook The Little Box Theater is boxed up in brackets. He tells us what he (and everyone else) is thinking in short bursts in his poem "Thinking".
THINKING (excerpt)
[this time] [I'll stop smoking] [learn how to dance] [pray in the morning] [pray in the night] [to Buddha] [to Jesus] [to Brahman] [to Allah] [stop biting my nails] [stop taking the bait] [stop all my self-seeking] [be less of a jerk] [stand up for myself] [true to my heart] [I'll go to the gym] [work on my looks] [get a new hairdo] [read all the great books] [I'll be] [a good husband] [I'll be] [a good wife] …
Crawford goes on like this until he concludes that he will "[write little boxes] [to say] [what I'm thinking]".
But sometimes what the poet is thinking is verboten and over-the-top comedic like this:
THE ROBBER'S PRAYER (excerpt)
[I wanted to speak] [with God] [so I wrote down] [THIS IS A HOLDUP] [and I made sure to say] [I HAVE A GUN ] [because] [I didn't want to hear] [any excuses] [HAND OVER THE CASH] [no mysterious ways] [no best of all possible worlds]…
Sometimes what the poet is offering is one mundane allusion after another (a no-no in the world of good literature) but the total is a bigger world view that gets beyond the use, for example, of sitcoms that he names in this poem:
AGAMEMMON DEAD: THE ORESTEIA AS DRUNK DRIVING SITCOM (excerpt)
[in his last days] [with few] [Friends] [drinking sour] [M*A*S*H] [whiskey] [feeling fewer] [Cheers] [and more like a] [ 3rd Rock From The Sun] [his car flipped over] [cops all around] [after] [The Big Bang Theory] [this was not] [The Andy Griffith Show ] [his Clytemnestra wife] [Bewitched]…
Jocularly and with contemporary prods, Crawford makes a reader want to review that Greek myth known as The Oresteia which is about revenge murders that effect family and tribe.
Crawford also has done an excellent job in choosing the book's title with many poem titles referring to drama of one sort or another—"American Nightmare", "Coming Attraction", "Teenage Soap Opera", "The Love Show" , "Origin Story", and "Say Goodbye to Hollywood".
What Steiny particularly admires is how Crawford, and much in the manner of Gertrude Stein, repurposes selected poems. For example, the words of "Odysseus" appear in The Little Box Theater in brackets, while the same words in "Odysseus, Fragments of a Postmodern Odyssey Recovered from a Ceramic Disk Found Lodged in the Skull of a 400-Year-Old Sea Lion" appear in his first book American Software in a sea of zeroes. What's the difference? In American Software, Crawford highlighted poetry coming out of computer code, while in The Little Box Theater, he has moved to a more philosophic mode, experimenting with and examining how to say what is forbidden, frowned upon, or worn out.
Of the 25 poems in The Little Box Theater (printF Books), six appeared in slightly different versions in American Software (CW Books) and three were taken as is from Crawford's second book Binary Planet (The Word Works). Steiny sees that the poet has refined his use of brackets and has made it clear in his latest collection the power of the bracketed format. Henry Crawford is exceptional for his originality and his ability to create humor of the most serious kind.