And... if you're intrigued, fascinated and want to meet the writers up close, maybe even discuss a point or two, JOIN the
and enjoy the lively conversation on the craft and art in theatre, film and media. You'll find a broad array of working, professional actors, directors,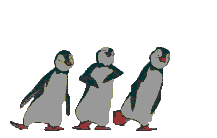 playwrights, screenwriters and some of the best teachers and coaches in the business... not only from the U.S. but from all over the world... the U.K., India, Canada, Greece, Australia, Malaysia, France, Japan, Hong Kong, Italy, and many other bubbling theatre and film locales. This forum is a port for theory, practical talk, tips, and down-to-earth advice from working professionals. Make contacts with people in the business from all over the world. Jump into discussions on a range of topics for both theatre and film.
It's FREE at www.stageandscreen.org