Jazz as a musical form can be difficult, if not impossible, to define. It is also a culture made up of working, though sometimes starving, professionals, striving students, devoted fans, amateur historians and serious scholars. The legendary historical figures who ignited musical revolutions throughout the 20th century are an endless source of inspiration for all the above and the oral traditions of storytelling animate both the music and folklore. It's an open and at times welcoming culture but paradoxically it is also insular, highly competitive and foreboding. It sometimes feels like a secret code, a mystical language known and understood only by an initiated few. Yet the music and its symbols are everywhere.
Among the best known 20th century musical geniuses are Louis Armstrong, Charlie Parker, Dizzy Gillespie, Billie Holiday, Theolonious Monk, Miles Davis, John Coltrane and Ornette Coleman. All took center stage revolutionizing the music and stoking the fires of creativity for new generations during the middle of the last century. As these giants, all of whom are African American, carved out their places in musical history, America was still a racially segregated and violently hostile place for blacks. In the decades before the birth of the racially mixed child who would become America's first black president, obstacles and setbacks were the norm for musicians trying to forge new ideas and evolve their music. It's worth remembering the harassment and humiliation they suffered as a regular part of the ritual of getting and keeping work as musicians because the societal context in which they worked has changed. President Obama may not have ushered in as much change as hoped but there is truth to his statement on the day of his election, "Change has come to America."
A new book by David Kastin entitled "Nica's Dream" (Norton, 2011), tells potent stories of how jazz evolved during the years that a Baroness walked among the giants. Kathleen Annie Pannonica Rothschild de Koenigswarter, universally known as The Baroness or simply Nica, is a somewhat reluctant jazz legend whose story Kastin uses as a compelling lens into a long ago era when the music was rapidly changing and a reluctant society was slowly adapting.
The colorful and controversial life of the Jazz Baroness makes for a fascinating frame through which Kastin spins his tales of 20th century
American music. A lifelong teacher and occasional music writer, Kastin deftly maneuvers through the various tracks of musical development including jazz, rock, popular and folk music and their various intersections. Though the book often veers down detours of tangential music history that have little or nothing to do with the Baroness herself, this is not a problem.
She is there, somewhere, on the scene. It is the story of her lifetime, of the events that took place whether she was aware of them at the time or not. It feels right and seems that she would approve. Just as she was happy to ride along as the music developed (even when she was the driver of the Bentley that transported the musicians to their gigs), she does not seem to have been a grandiose figure hungry for credit. She escaped the cloistered and choreographed world of European aristocracy and created her own unlikely family of fellow travelers on the other side of the Atlantic. They also happen to have been some of the greatest artists America has ever known.
Nica was born in 1913 in Kensington Palace Gardens, London, to the Honorable Charles Rothschild, the younger son of Lord Rothschild, and Rozsika von Wertheimstein, a Hungarian aristocrat. Raised with two sisters and a brother amid splendor, opulence, strict home schooling, liberal politics and an oppressive feeling of endless family obligations, Nica became wildly attracted to American jazz music when she first heard it. As Kastin puts it, "the music's transgressive spirit would prove the ideal soundtrack for her rebellion against the long legacy of repressive Rothschild values."
Nica's brother Victor, the future Lord Rothschild, introduced her to the music and to the pianist Teddy Wilson who would unwittingly usher her onto her life's path. But before she finally took up residence in the United States, Nica married Baron Jules de Koenigwarter resided with him at his family's estate, Chateau d'Abondant, outside of Paris. She, her husband and her brother were all active participants in the World War II efforts: Victor Rothschild was a high level civil servant of Winston Churchill and the de Koenigswarters and served General de Gaulle and the French Resistance from their posts in North Africa.
After the war, and after having five children, the de Koenigswarters were transferred, by de Gaulle, to Mexico City where the Baron served as French Ambassador. Feeling stifled by the stiff life of diplomacy, Nica escaped to New York City, where Teddy Wilson played a recording for her. She had never heard of Theolonious Monk and had certainly never heard anything like his haunting composition, "'Round Midnight."
She had been on her way to the airport, the story goes, when Wilson put the record on for her. An irresistible urge to hear more of this music caused her to prolong her stay in New York for several more weeks. As she later confided to jazz impresario Max Gordon, co-owner of the famed nightclub the Village Vanguard, "Jazz didn't do my marriage any favors."
The soon-to-be permanently separated from her husband Baroness took up residence at the Stanhope Hotel and set about meeting the jazz elite and inviting them to her suite for late night jam sessions. Descriptions of her top-of-the-line sound system, her ever-expanding record collection and the meals on wheels served 24-hours a day by room service have appeared in numerous autobiographies written later by musicians including pianist and composer Horace Silver. Silver also wrote the composition "Nica's Dream," one of many tunes that would eventually be inspired by and dedicated to the Baroness.
All was not easy living at the Stanhope, however. The management of the hotel, in spite of priding themselves on a long list of artistic luminaries who had resided at their Upper East Side address, did not appreciate the near constant stream of musicians, many of whom were black. Forced to use the service elevator to reach her suite, after the musicians entered her sanctuary, they created a world of their own.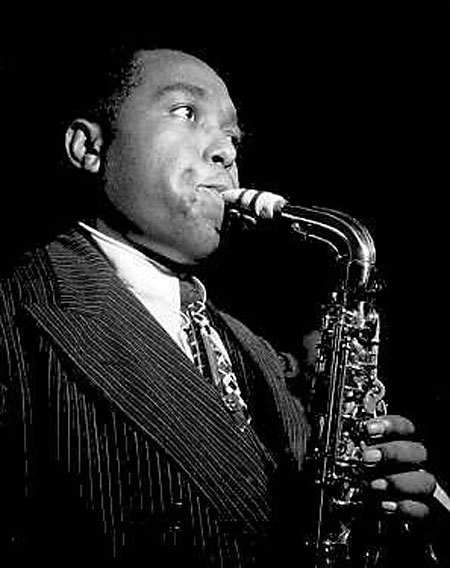 Late one night, Charlie Parker, the troubled alto saxophonist and composer who is now universally regarded as one of the greatest figures in American musical history, arrived at her door. Feeling profoundly unwell and having no where else to go, he was warmly welcomed by the Baroness and her teenage daughter. After he refused to go to the hospital, Nica called her personal physician to see to Parker who had long ago been nicknamed "Yardbird" and was simply known as "Bird." Dr. Robert Freymann was also unsuccessful in talking Bird into entering the hospital so Nica and her daughter Janka assumed nursing duties hoping to stabilize the symptoms of what the doctor diagnosed as advanced cirrhosis and stomach ulcers. Three days later when he professed to feeling better the doctor agreed that Parker could get out of bed and watch a little television. During a fit of laughter at a physical comedy sketch, the 34-year-old man doubled over and died of a heart attack.
On March 15, 1955, the front page of the Daily Mirror ran an error-filled articled entitled: "Bop King Dies in Heiress's Flat." Baron de Koenigwarter, still legally married to Nica and living in New York where he served as French Ambassador to the United States and Canada, immediately filed for divorce and was awarded custody of the couple's three youngest children. For the rest of her life rumors and conspiracy theories about her role in Parker's demise would follow her.
Ironically, the Baroness wasn't nearly as close to Charlie Parker as she would be to other musicians and composers, especially another pillar of modern jazz, Thelonious Monk. The moving story of the relationship between Nica and Monk, Monk's wife Nellie and the rest of the Monk family, fills much of Kastin's book. Thelonious and Nellie's son, Toot, is quoted extensively and his colorful and insightful recollections provide much needed clarity to this odd and unconventional friendship. "Contrary to popular mythology," Toot is quoted saying in the book, "she was never my father's mistress or anything, and actually, at the end of the day, Nica supplied an extra helping hand for my mother, and they both watched out for Thelonious."
In an essay that Nica gave to Columbia Records in the mid-1960s, she wrote "I have known four great men in my life…Professor Einstein, Charlie Parker, General de Gaulle, and Thelonious Monk…on second thought you can leave out the first three!"
While describing his enormous creative contributions to the music, Kastin describes Monk's often odd behavior as "a baffling amalgam of unsettling silences, epigrammatic epiphanies and astonishing creativity." Sadly, Monk suffered terrible bouts of depression and mania that became worse as he aged. Though he composed some of the most enduring music of the 20th century, managed to perform some long-running engagements, and produced several classic recordings, his life was punctuated by long periods of incapacitation. Through it all, the Baroness was an unyielding one-woman support system to Thelonious, Nellie and the Monk family.
During some of Monk's productive periods when he would animate the jam sessions at Nica's (she eventually moved to a large modern house in New Jersey with a spectacular view of New York City). Realizing the importance of what was happening in her home, she purchased a reel-to-reel system and recorded these all-night sessions including both the music and numerous conversations between and among the all-star participants.
One of the more startling revelations in "Nica's Dream" is that upon Nica's death in 1988 her five children inherited this collection (affectionately known as the "Pannonica Collection") and it has never been shared with anyone. Also interesting is that none of the children will speak on the subject of their mother. Even when one of their cousins made a documentary about the Baroness and her life in jazz, they would not break their vow of silence. Though they certainly have a right to protect their own and their family's privacy, it would be a great loss to future scholars if these tapes are never donated to an archive where they could be preserved and protected and serve as a reservoir of knowledge about the music.
The absence of information in the book from the de Koenigswarter children is a minor issue considering the wealth of quotations by the musicians who knew the Baroness. For example, vocalist and lyricist Jon Hendricks is quoted saying: "…she was royalty and she had come into the West and had embraced the form of America's most despised people. For her to do that showed a very large heart and a huge concept of what is real and what is not."
Another insight comes from the enormously influential though reclusive composer and musician Sonny Rollins. Rollins is universally respected, if not revered, as a thoughtful monk-like figure who practices his craft to this day, though he is in his 80s, with ascetic vigor. Quoted in the New York Times, Rollins states: "I try not to do interviews about people I knew. But I wanted to say something about the Baroness." He went on to describe the courage Nica had shown in challenging the racism of the 1950s. "By being with the Baroness, we could go places and feel like real human beings…I think she was a heroic woman."
Rollins normal reserve is an example of the protected and insular world that is one aspect of jazz culture. That he would voluntarily break his own vow of silence on behalf of his, and their, beloved Baroness, tells us most of what we need to know about her. She earned their trust, respect and affection; she loved and supported them and their art; and, in turn, they gave profound meaning to her life.