American Software by Henry Crawford is a book of poems. Some of the poems—populated with copious zeros, forward slashes, greater than/less than signs or brackets—look suspiciously like computer documentation. But wait! The human condition weighs heavily in these exceptionally well-crafted poems that explore American history, pop culture, sci-fi, computers, and the author's personal life. While this is the author's first book of poetry and he is a computer software engineer, everything about the book—organization, layout, cover, and especially the individual poems—rises to an impressive level of mastery.
The Steiny Road Poet particularly admires this book because she made a career for over 27 years as a computer programmer, analyst, and manager. Do you have to be a computer geek to appreciate this book? No. The collection is exceptionally user-friendly and everyone will find a poem that resonates.
The first poem is welcomingly titled "Hello World!". Bookended by denotation of the time "[8:45]" and "[8:46]", the poet plunges the reader into the past that contains the unforgettable minute in American history when Jackie Kennedy in a blood-speckled jacket crawls onto the hood of that open-air limousine still moving, though as we know President John F. Kennedy is not. Stanza two provides a current-day stream highlighting automation related to the food industry. Stanza three shines the lime light on the author who, thanks to his days at the movies where he was "chained as any Platonic cyborg to [my seat]", has morphed into a city. So "Hello World!" could be three film experiences that has streamed through the author and has made him aware how fleeting time is to human life, including his own.
"Hello World!" is the prefatory poem introducing major themes and preceding four sections. Labeled 1.0, 2.0, 3.0, and 4.0, these sections suggest divisions of a software manual, a manual where additions could easily be inserted with parsed numbers like 1.5, 2.2, 3.9, etc.
The poem that ends section 4.0, "It Does Kind of Burn.
Goodbye.", returns to Texas and a death of a criminal but this isn't Kennedy's assassin. This end poem recounts the death by lethal injection of Jose Villegas who murdered three people, but whose execution was contested before the US Supreme Court because he was mentally impaired. What Steiny finds fascinating about this poem is if one reads only the non-bracketed words, one gets a Steinian stutter of this man's life ending.
Here's the poem:
IT DOES KIND OF BURN. GOODBYE.
[he was burning] and [he was trying to tell us something]
[he was on fire] and [he was trying to be objective]
["it burns"] and [he was trying to tell us] that it was burning
and [that's what it "does"] it burns [and he was trying to tell us]
"I'm on fire" [and he was trying to lessen the burn] [kind of]
[so he used the phrase, "kind of"] yes [ he was burning]
but only [kind of] like [having kind of a dream] and
[being kind of awake] like [being kind of happy] and
[feeling kind of blue] like being ["kind of"] on fire
and [he was kind of saying goodbye] and [he was trying]
to tell us [something][about][saying][goodbye] and
[he had this word] and [it only takes one word to say goodbye] and
[he was trying to tell us "Goodbye!"] and [he was burning] and
[he was kind of leaving] and [he was trying to tell us something]
and some of them heard him saying "goodbye"
Here's the stutter:
IT DOES KIND OF BURN. GOODBYE.
and
and
and that it was burning
and it burns
"I'm on fire"
yes
but only like and
like and
like being on fire
and and
to tell us and
and and
and and
and
and some of them heard him saying "goodbye"
Steiny would be remiss not to mention that Section 1.0 also includes these poems that connect to "Hello World!": "Lyndon Johnson" and "Becoming Lee Harvey Oswald" as well as two poems focused on two other US presidents—"St. Ike of the Illuminated Highways" and "Richard Nixon's 1975 Journal." Steiny could spend many hours thinking and writing about the poems in Section 1.0 which seem to include some that derive from the author's life such as "Living Under Roofs," "East of Manhattan," and possibly "Four Small Stories." Together these poems provide a potential cinematic experience that seems well rooted in things American.
This leads to the question is American Software too realistic? Steiny suggests looking at Crawford's Odysseus poem from Section 3.0:
Odysseus [Fragments of a Postmodern Odyssey Recovered from a Ceramic Disk Found Lodged in the Skull of a 400-Year-Old Sea Lion]
0000The sun rose again0000days of rain with smoke0000
00and cars0000and air0000tasting of iron rust0000000000
000000the Old Coder warned the warriors00000000000000
000000000of the danger of open networks0000000000000
000000000000000but they were already gone0000000000
000off to the World Wide War000000Mrs. Odysseus00000
0000took out the trash thinking00000000"Not this day"0000
000not this day0000000000000000000000000000000000
00And so it was that the Happy Hacker kept his data00000
00in an ox-hide bound external storage device0000000000
00ate carbon for lunch00roasted amino acids for dinner000
0savored Chapman's Homer etched into Gorilla Glass0000
0000in long tedious electromagnetic rows00000000000000
000000Mrs. Odysseus working phone sex shifts000000000
00at the mini-mall0000spoke into her00000unencrypted00
0000000000000mic saying in a deep breathy way0000000
"yes I said yes I will Yes."000000000000000000000000000
00000painkillers made her feel like Nancy Sinatra0000000
00in gold-toed boots and all calls were recorded000000000
0000000000000000000000000for quality assurance000000
00the rose petals arrived at dawn000from the other side000
000of the planet000red massless particles of antimatter000
000with razor sharp teeth of invisible energy000000000000
00words burst into bits00form bled streams of content0
00000the dead were carried away00000000000000000000
0000into dictionaries00000000but the geeks fought back00
00with Heisenberg-like0000000uncertainty0000000000000
00ideas were stolen0000000language rent0000asunder000
00sentences trapped in 1s and 0s000until the red-fanged00
00000icons00000fled the battle00harmless as00000000000
000000000000000000blank neutrinos00000000000000000
000Odyssus cried out "Where art thou brothers?"00000000
00"nowhere" came the response00and Nobody had won000
000Akilleeze threw down his shield00dropped his sword00
00and walked off the set00Odysseus witnessed the scene00
000from a window in his trailer00000000000000000000000
0later00at the Underwater Bar in West Burbank California00
0000Akilleeze looked up from his sushi and 000whispered00
00across the table "I think this role could make me immortal"
00000000000000000000000000000000000000000000000000
Dear Reader, I know you are not used to searching out text in strings of zeros. Even today's programmer knows little about reading "machine code." So first, Steiny will provide a wee tutorial on how computer language is transmitted. It's simple mathematics using binary numbers, that is, one and zero. Early computers got data from punched cards where a punch was 1 and no punch was 0. Crawford suggests this: "sentences trapped in 1s and 0s" and thankfully, he makes it easier on the eyes by just using the zeroes.
What is discovered on the ancient ceramic disk is hilarious and ultimately cinematic. This poem finds Mrs. Odysseus working phone -sex shifts at a mini-mall where she takes painkillers that make her feel like Nancy Sinatra in gold-toed boots. Her calls are recorded for quality assurance as she says "yes I said yes I will Yes". Steiny hears echoes of Molly Bloom from James Joyce's novel Ulysses. And then the discourse turns postmodern and scientific:
rose petals arrived at dawn from the other side
of the planet red massless particles of antimatter
with razor sharp teeth of invisible energy
words burst into bits form bled streams of content
the dead were carried away
into dictionaries but the geeks fought back
with Heisenberg-like uncertainty
ideas were stolen language rent asunder
sentences trapped in 1s and 0s
Finally comes prima donna "Akilleeze" (versus Achilles) who fails to answer Odysseus' call "Where art thou brothers?"—a clear reference to the Coen brothers' film O Brother, Where Art Thou? Yes, Akilleeze throws down shield and sword and walks off the set but, no matter, because he comes to his senses later at the Underwater Bar in West Burbank California.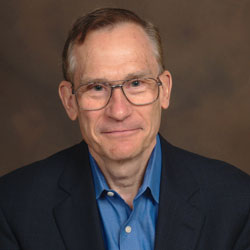 Crawford expands across time and space and mythologies, while holding a finger in the flood of things American. He is a writer's writer and people's writer who has his geography set on the United States of America. Maybe he doesn't know this, but his experimentation plays from the Gertrude Stein play book.