[Epigraph:]
"You..
For whom a circle is no more
Than a decadent version of a point."
~Brian George "Death, so to speak"
How much, one might ask..?
how much is necessary to make it a painting?..
how little, really?..
a few lines,
a band of living color,
sparking an emotion, a feeling, a recognition, an experience... .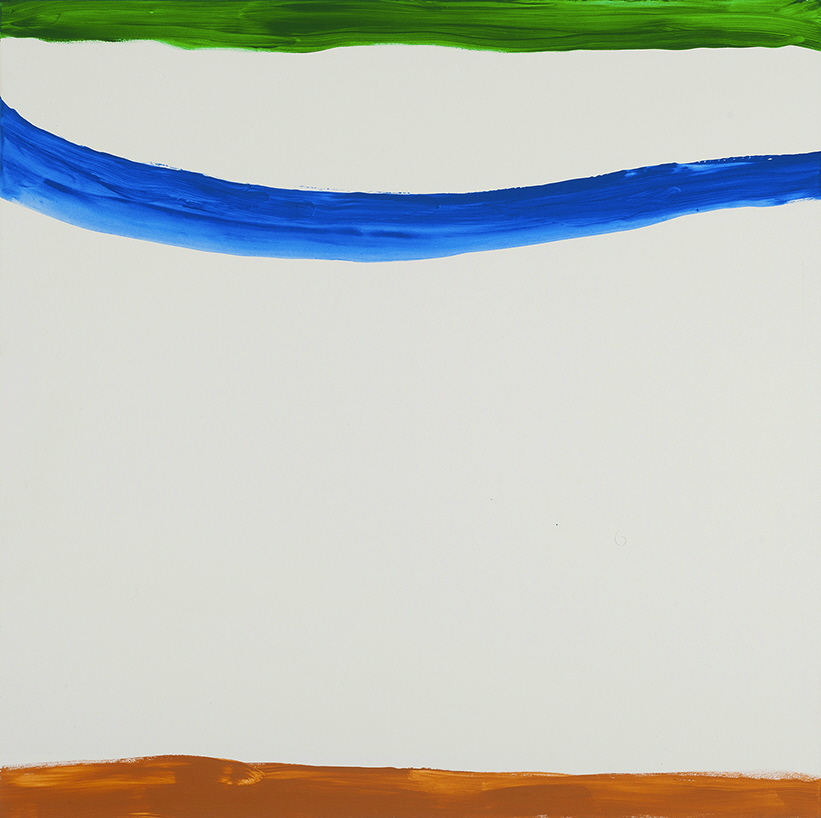 "Fugue", 24 x 24 in. (61 x 61 cm), Flashe on wood panel, 2022
Or might we be fooling ourselves, with the power of a suggestion?..
our minds just doing what they were designed to do --
looking for patterns --
discerning whole worlds in a few strokes of redolent paint,
and volumes of space in gradations of color,
a color set against another color and bordering yet another color... .
Well, if that be the price of being fooled, shall we embrace it wholly, our eyes' delight, and make it worth it, as e e cummings wrote,
wholly to be a fool
while Spring is in the world.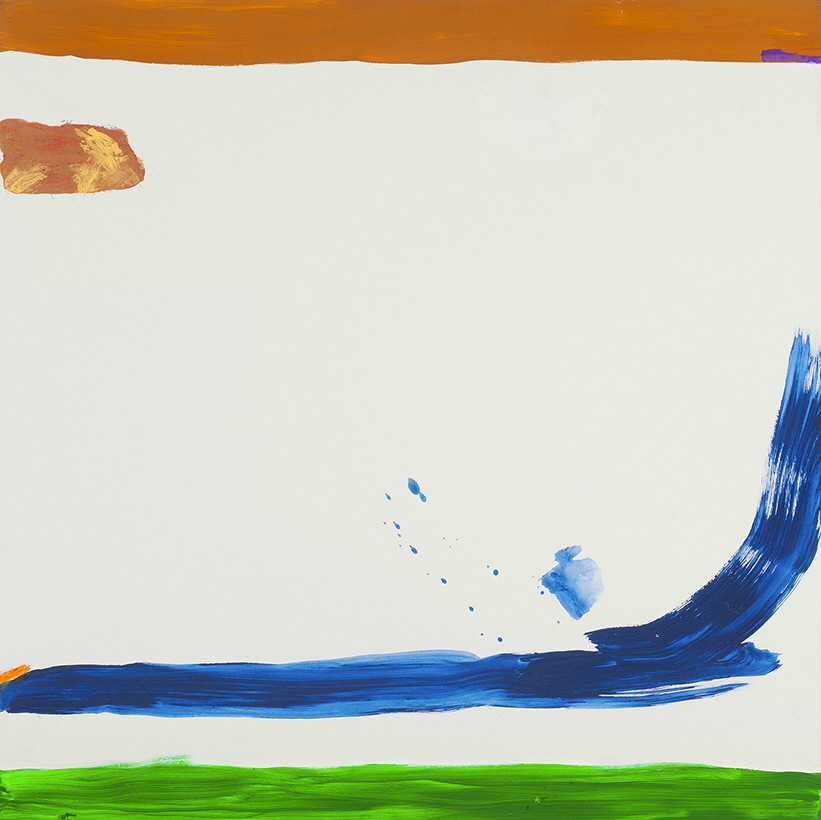 "Fugue with Variations", 24 x 24 in. (61 x 61 cm),
Flashe, acrylic, & lacquer on wood panel, 2022
What shall a discerning reader of this very delightful Magazine conclude, having looked benevolently month after month upon my exploits in post-Minimal genre?
Perhaps that I'm really a closet Expressionist trying to use Minimal means...
... though sometimes I slip...
... well, make it: I slip regularly
and with evident pleasure
Then come, come next on a journey to a farther shore with me! It is chuck full of everything I learned along the way... .
"An Unexpected Journey" 30 x 24 in. (76 x 61 cm),
Oil stick, acrylic, glitter & mixed media on wood panel, 2020