Three days is never enough in what had been my home for almost sixty years, but despite the brevity of the visit, I always come back refreshed and invigorated from being in New York City. In addition to seeing friends and old haunts like the Algonquin and Tavern on the Green, this Spring's trip included three shows: Hercules, a Broadway tryout at the PaperMill Playhouse, A Beautiful Noise, and Leopoldstadt on the Great White Way.
A trip to the PaperMill is always nostalgic, as it brings back memories of my Jersey-girl roots and the days long ago when the playhouse was not the regional powerhouse it is today, but rather a local suburban enterprise offering a lovely drive and entertaining evening. Today the PaperMill under Producing Artistic Director Mark S. Hoebee has become a significant stop on the way to Broadway for many high profile shows, as well as a regional theatre with a critically acclaimed roster of shows.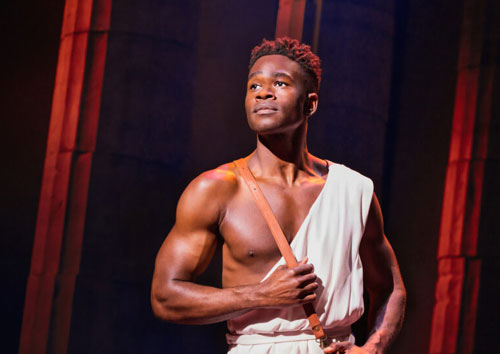 The new Disney "tryout" production of Hercules received a state-of-the art production, directed by Lear DeBressonet, but for all the glitz and energy of the cast, left me feeling a bit underwhelmed. Alan Mencken's score with lyrics by David Zippel is somewhat pedestrian, imitative of more serious shows like Hadestown. The book by Robert Horn and Kwame Kwei -Armah is targeted to an elementary school audience, and while the second act's message that true heroism lies in finding one's humanity, compassion, and ability to love is touching, it comes across as a bit pedantic. The device of the five Muses as a Gospel chorus is clever, but over-used and, again derivative of shows like Dreamgirls.
The visual production sparkles with a Hollywood glitz with sets by Dane Laffrey and lighting by Jeff Croitier that combine a feeling of sun-drenched Greece with modern two-dimensional cartoons. Emilio Sosa's costumes complement this aesthetic well. And the large scale puppets by James Ortiz are sure to appeal to a youthful audience. The cast radiates energy and charisma, but even the obviously talented Bradley Gibson in the title role can do little to improve the lackluster material. While there is scant doubt, this latest Disney project will land on Broadway, one hopes there is some serious reworking before it does.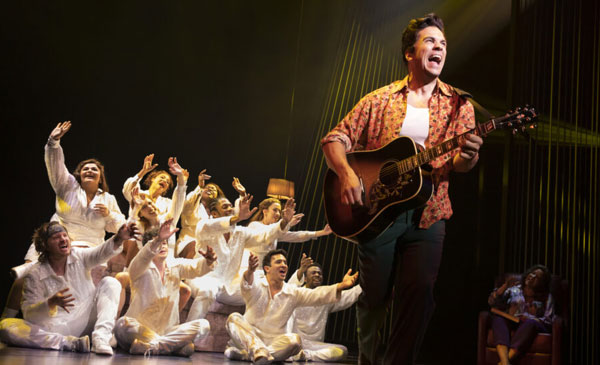 The Neil Diamond musical, A Beautiful Noise, offered a satisfying evening of music and theatre. Using the device of the singer in conversation with his psychotherapist as he reviews his career and life, Anthony McCarten's book does a credible job of telling Diamond's story. Diamond's best music is all included and cleverly interwoven into the narrative, assigning some songs to Diamond and others to supporting characters in the story. Michael Mayer directs with a firm hand, and Steven Hoggett provides characterful choreography. David Rockwell's set is relatively simple, but allows for some big moments with the elevator platform, while Kevin Adams' lighting keeps the clear distinction between past and present and uses just enough concert effects for excitement.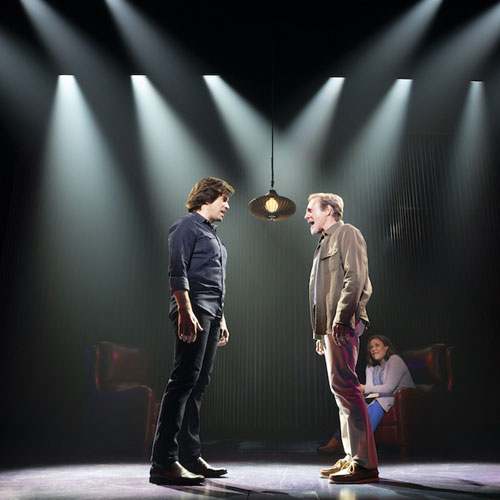 Will Swenson does an admirable job of channeling Neil Diamond in his heyday, inhabiting the songs and the character with charisma. Mark Jacoby plays Diamond in the present – at first so subdued and introverted with the therapist that when he has his big revelatory moment at the end – and, of course, breaks into song – it is a climactic scene. Robyn Hurder makes the most of the role of Marcia Murphey, Diamond's second wife, singing and dancing with her signature allure.
If this version of Neil Diamond's story, sanctioned by the artist, omits some of his darker hurdles, it is nonetheless a compelling story about the routine struggles artists face as they shape careers as huge as Diamond's. And the music, itself, which spans almost a half century, is a soundtrack for our recent past.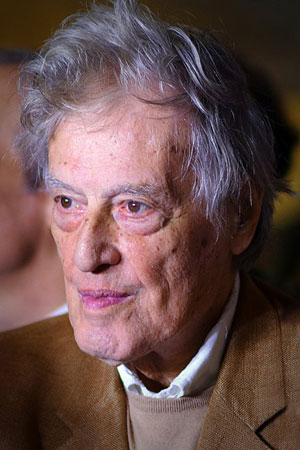 My third Broadway evening was Leopoldstadt – one of the hardest-to-get tickets in New York. Tom Stoppard's Tony-winning play about the discovery and embrace of his Jewish ancestry and history of Holocaust survival is nothing short of a masterpiece. It demonstrates that at eighty -six, Stoppard is still a cutting-edge voice in English-language theatre. The two plus uninterrupted hours of drama are breathtaking in their intensity, their emotional depth, their subtlety, and their indeliable impact.
Stoppard, born Tomas Straussler in what is now the Czech Republic, survived the Holocaust by making his way first to Singapore and then India and eventually to Britain when his widowed mother remarried a British Army Major, who adopted him and gave him the Stoppard surname. Educated as an Englishman, Leopoldstadt is the thinly veiled fictional account of his rediscovering his roots in the Austro-Hungarian Empire of the late 19th and early 20th centuries.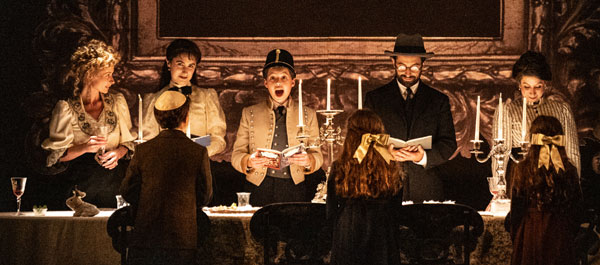 As in all his plays, Stoppard's dialogue is seamless, laced with wit and nuance, and fearless in the way it subtly explores painful subjects. Beginning with Christmas Eve in 1899 in Vienna, the play introduces the audience to a large Jewish family of professionals, well established in Viennese social and cultural life, intellectuals who debate issues of assimilation, politics, and pure mathematics and music. The false sense of security that these Jews feel in the Austro-Hungarian Empire of the day resonates with an ominous undertone. Slowly we trace the family through several generations, pausing in 1924 and 1938 when the Nazis annexed Austria and began their brutal roundup of Jewish families. The play ends in 1955 when Leo, who is a young boy when his family home was confiscated and his relatives begin to disappear, revisits Vienna and learns from his surviving Aunt Rosa about his ancestry, his parents' journey, and the fate of most of his family.
Directed with subtlety and restrained tension by Patrick Marber, who manages to keep the various narrative threads clear and compelling, the production is elegantly realized inn visual terms with Richard Hudson's sets evoking the half century of time, Neil Austin's lighting shrouding the play in memory – both tender and agonizing – Brigitte Reiffenstuel's costumes creating elegant time capsules, and Adam Cork's original music (and sound design) adding to the cohesion of the whole.
The large thirty-eight person cast forms a cohesive ensemble, each etching a memorable character. Standouts are Brandon Uranowitz as Ludwig, whose intellectual devotion to mathematics is his solace as he foresees the dark clouds brewing; David Krumholtz as Hermann, married to the Gentile Gretl, who believes in a rosier future where assimilation and coexistence are possible; Faye Castleow as his Christian wife Gretl, whose infidelity turns into a route of escape for their son; Betsy Aidem as the family matriarch Grandma Emilia, and (on the evening I attended) Michael Deaner as young Leo (Stoppard) terrified by the Nazi home invasion.
Stoppard's newest play is a masterpiece of memory, of history – both social and personal – and of perfectly calibrated storytelling. Taking highly -charged subject matter with global implications, Stoppard delicately transforms this into a personal tale whose impact is all the more devastating because the horror of the Holocaust has a human face. Though the audience knows from the start the tragic outcome for this family, Stoppard is able to conjure up moments of beauty, light, humor, and even hope.
Having been a fan of Tom Stoppard's work since the 1960s when Rosenkrantz and Guilderstern Are Dead first trod the Broadway boards, it felt like a very special coming full circle to see Leopoldstadt and to witness an octogenarian in full and glorious possession of his artistry. An evening such as the one spent at the Longacre Theatre with Leopoldstadt is a rare and special experience – one that crowned the entire New York stay!