As with other cities of a temperate climate, the Canary Island Date Palm is a prolific grower in Melbourne
Bluestone church. Melbourne sits on vast volcanic plains and the basalt rock is know as bluestone. It was one of the favoured building materials during the Victorian Gold Rush period of the 1850s.
Built in the 1920s, this building (long closed now), has been variously occupied by tobacconists, boot-makers, a dyer's business, a shop selling oils and colours, an instrument repairer, newsagencies, an adult bookstore, book repairers, and even a scientific instruments shop.
The Seafarers Bridge is a footbridge over the Yarra River
The Arts Centre Spire viewed from Federation Square.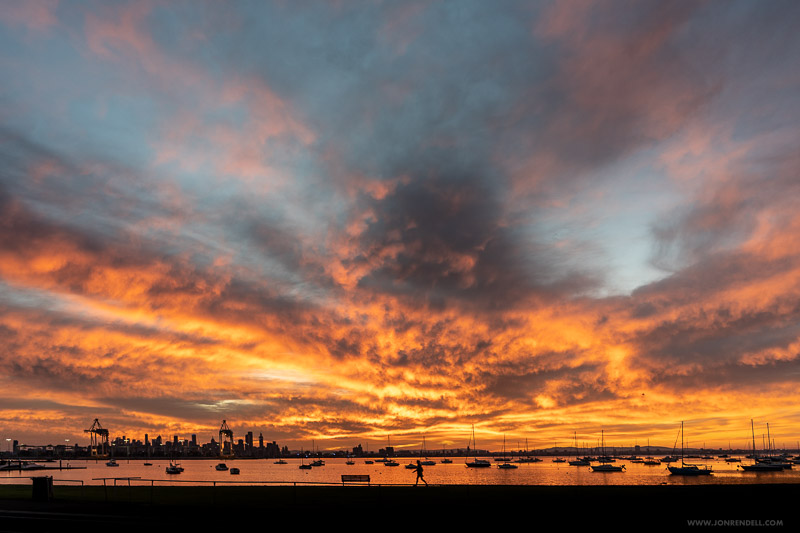 Sunrise, Melbourne